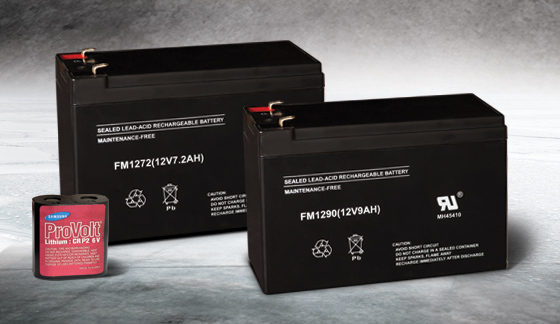 When the leaves finish turning from green to red this fall, that's your green light to grab your red MarCum flasher pack from the garage and get ready for the ice-fishing season.
The first step in your pre-season routine should be checking your batteries. Most flasher failures on the ice are caused by a bad battery, so now's the time to inspect your MarCum's power source. "You could be kicking yourself later if you don't take a minute to check everything out now," says ICE FORCE Pro-Staffer, Joel Nelson. "If your battery's on the fritz, that will wreck a day of fishing fast. Because there's nothing you can do about it out on the ice."
If your flasher will not turn on, or exhibits any of the following symptoms, a bad battery is the most likely culprit:
•  Unit turns on, motor spins, but there are no lights
•  Unit turns on, but only works for a short time
•  Unit will not mark bottom, with transducer clicking (When doing pre-season prep, the bottom is your floor. When conducting this check, be sure that your transducer is a few feet or more off the ground, and hanging straight down.)
The next step in battery inspection is to ensure that your alligator clips remain attached securely and are not starting to bend or break. Then, fully run your battery down and re-charge it.
"If your flasher battery sat unused over the few springs, summers and falls, it's probably lost some performance hours," Nelson says. "So even if you charge it to what looks like full capacity, it won't hold a charge as long as it used to, and could shut down out there on the ice, if you're going to be out there awhile."
Most flasher batteries last about three years. If you've had your MarCum that long or more, consider buying a back-up battery now – even if you have not yet noticed any performance issues.
"Nothing shuts down a hot bite faster than a flasher that keeps shutting off," Nelson says. "Ordering a back-up battery now will ensure that doesn't happen to you."
MarCum units run on 12-volt, sealed lead-acid batteries that come in 7-, 8-, and 9-amp versions. The higher-amp batteries run longer.
For most anglers, a 7-amp battery will cover an entire day on the ice. A 9-amp battery offers extended use and longer periods without a re-charge. All the main battery brands are sold in standard dimensions that will fit inside your MarCum soft-pack.