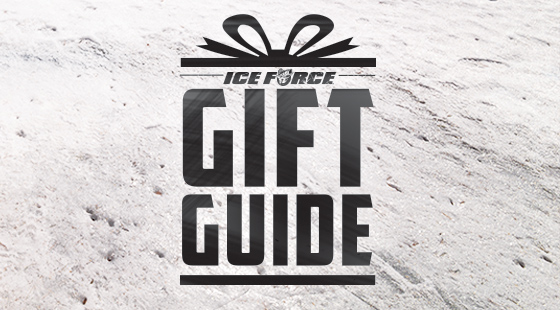 Whether they need a few new additions to their angling arsenal or are starting from scratch, the ICE FORCE family of brands is a virtual one-stop shop for anyone that loves spending time on the ice.  Offering the toughest augers, most groundbreaking electronics, world's favorite lures, strongest line, must-have tools and accessories, and stylish, yet durable apparel, ICE FORCE has it all. Check out the new products showcased below for all the gift-giving inspiration you'll need this season.
Rapala® Slab Rap®
When the bottom's almost as likely to grab your bait as a gamefish, a light, slow-falling, lipless crankbait will likely get more bites and less hang up.
Retrieved with quick rod snaps in a lift-drop cadence, the Slab Rap vibrates subtly on the rise, and then searches in wide, erratic directions, circling back to the center as it drops. Its centerline tie and weight-forward design enables a rocking action to further trigger bites from fish.
The 2-inch Slab Rap weighs 1/4 ounce and the 1-1/2 inch model weighs 1/8 ounce. Each lure comes armed with two No. 12 VMC® Black Nickel Round Bend Hooks and are available in 10 color patterns: Chrome, Chrome Blue, Gold Chrome, Glow Hot Perch, Glow Tiger, Green Tiger UV, Glow Yellow Perch, Orange Tiger UV, Pink Clown, Pink Tiger UV.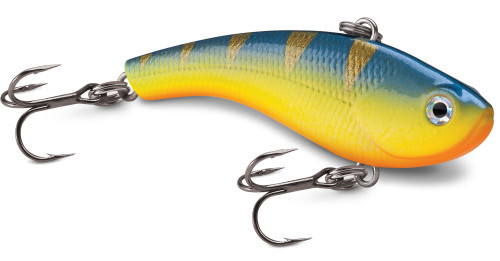 Rapala® Lithium Ion Cordless Fillet Knife Combo
Rapala's new Lithium Ion Cordless Fillet Knife Combo includes one cordless knife body, two lithium ion batteries, a 6-inch and 7 ½-inch reciprocating blade and a wall charger. It is all packed into convenient EVA-padded storage case.
Lithium ion batteries provide consistent speed and torque from fillet to fillet, without reduced power or slowdown as battery power wanes, producing 80 continuous minutes of runtime per battery without any loss of power.
The knife's comfortable, relaxed grip provides fatigue-free filleting.  An advanced airflow design keeps the knife motor running cool and smooth.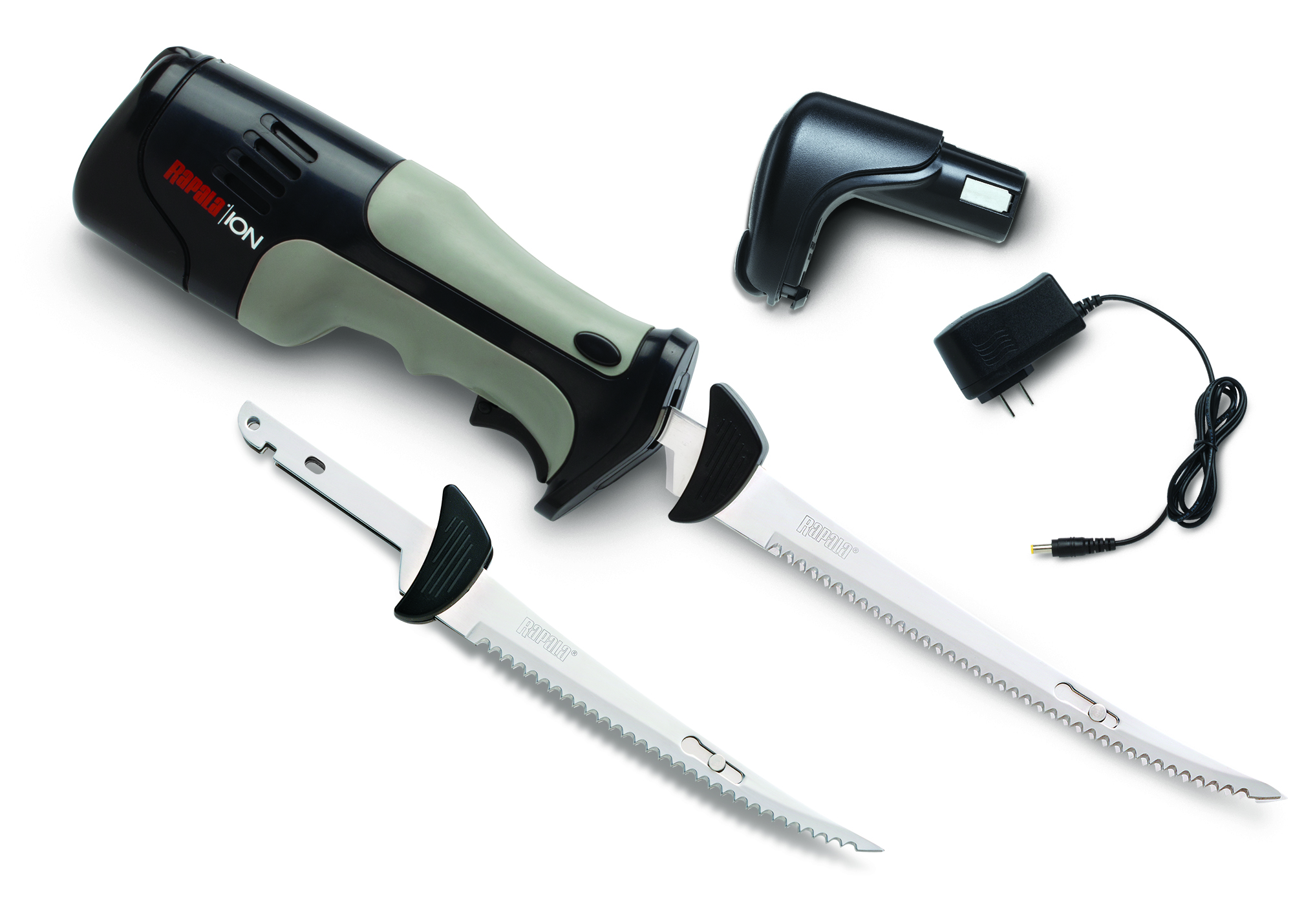 Rapala® Heavy-Duty Electric Fillet Knife Combo
Rapala's new Heavy-Duty Electric Fillet Knife Combo includes one Heavy-Duty Electric Fillet Knife, dishwasher-safe 6-inch and 7 ½-inch reciprocating blades and a fillet fork to securely hold fish during filleting. It comes in an EVA-padded carrying case.
With twice the blade speed and three times the power of standard electric fillet knives, a Rapala Heavy-Duty Electric Fillet Knife puts into your hand the ability to easily cut through rib bones and backbones and make fast work of walleye, salmon, trout and other large fish.
The Heavy-Duty Electric Fillet Knife's comfortable, relaxed grip provides fatigue free filleting. An 8-foot power cord gives you plenty of reach for working around a fillet table. Vibration is reduced via a custom advanced airflow body design, which also keeps the motor running cool and smooth.

Rapala® Floating Aerator
Small in size but offering big-time results, Rapala's new Floating Aerator gently mixes air into water, aerating 1.5 liters (0.4 gallons) per minute.
Ideal for most bait-storage containers or enclosures, this portable device features a floating, water-activated switch, air-release stone and offers18 hours of continuous run-time.
Set to run at 15-minute intervals, it will provide 36 hours of runtime. It is powered by three "C" batteries (not included) housed in an easy-access enclosure.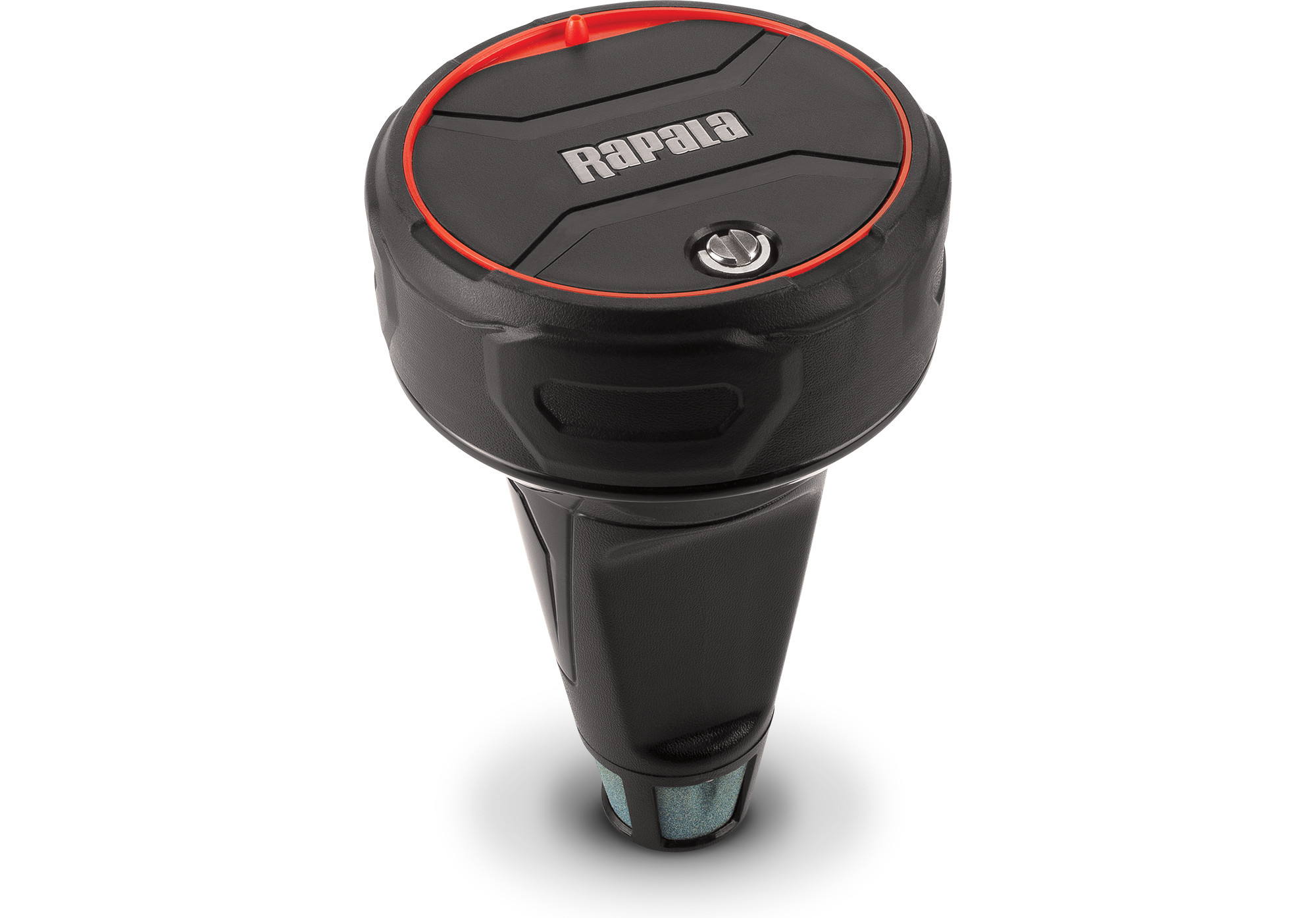 MarCum® Recon 5 Systems
This holiday season, surprise your favorite diehard ice angler with a brand new, high-tech, MarCum® 5 system. Small in size, but packed with features, the MarCum® Recon 5 and Recon 5 Plus are bursting with all the technology that keeps MarCum electronics the angler's first choice.
These underwater viewing systems feature a 1/3" CMOS sensor, darkwater LED or infrared lighting, and a 110-degree field of view to help anglers keep an eye on the action beneath the ice, upping their odds of hooking a trophy walleye, pike or perch.
Recon 5 system cameras, perfect for any scenario, offer three angle settings: straight down, horizontal and looking up.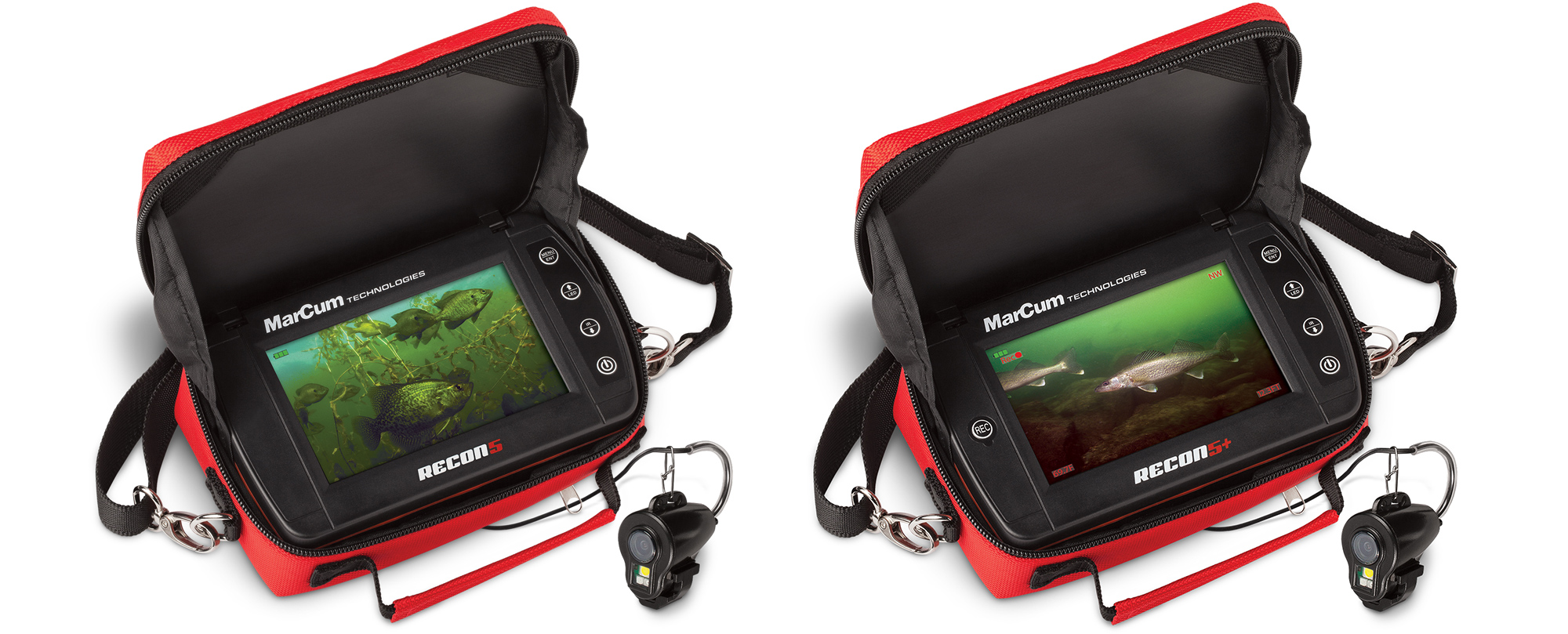 Strikemaster® Lithium Lazer™ Auger Now Available With 10" And Chipper Blades
Lithium Lazer augers are now available with 10-inch and 8-inch blades, affording anglers two additional inches of room to pull up fish from below.
Both drill diameters are available with twin Swedish-made Mora stainless steel Lazer blades or a new Boron steel chipper blade option.
With a removable 50-volt lithium ion battery under the hood, the Lithium Lazer and Lithium Chipper provides consistent speed and torque from hole to hole without reduced power or slow-down from waning battery. Updated circuitry provides dependable, quiet cutting power.
Built on a proven American-made 25:1 transmission with heat-treated steel gears and lightweight polymer gear casting, the Lithium Lazer and Chipper delivers maximum efficiency in a lightweight package.
Fitted with 8-inch Lazer or chipper blades, it weighs in at only 24 pounds. With either style 10-inch blades, it weighs 27 pounds.
The Lithium Lazer and Chipper come with a limited three-year warranty on its motor and a limited one-year warranty on its battery.


Rt-9® Unites Gps, Sonar & Camera In Rugged Android Tablet
The revolutionary MarCum® RT-9®, a rugged, touchscreen Android tablet that offers anglers GPS, sonar and underwater camera displays on a single, handheld device.
MarCum's new RT-9 bundles the brains, bells and whistles of an LX-9 into a customizable, GPS-enabled tablet that can not only display Navionics® maps, but also play games, music and movies, and run apps on its nine-inch touchscreen.
Three data-input ports allow anglers to customize the RT-9 to meet their fishing needs. Each port connects the tablet to an interchangeable sonar or camera module. Anglers can connect up to two ice sonar modules with one camera module, or two camera modules with one ice sonar module, to monitor three holes on one screen.
The RT-9 Sonar-GPS Combo package comprises the GPS-enabled RT-9 tablet, a Sonar Module Ice Ducer and a Performance Pack. Sonar and camera modules are also sold separately, allowing your RT-9 system to grow with you as you evolve as an angler.
The RT-9 is available also without any modules or the Performance Pack, but purchasing the combo will save you $100 over purchasing the tablet, Performance Pack and Ice Sonar module separately.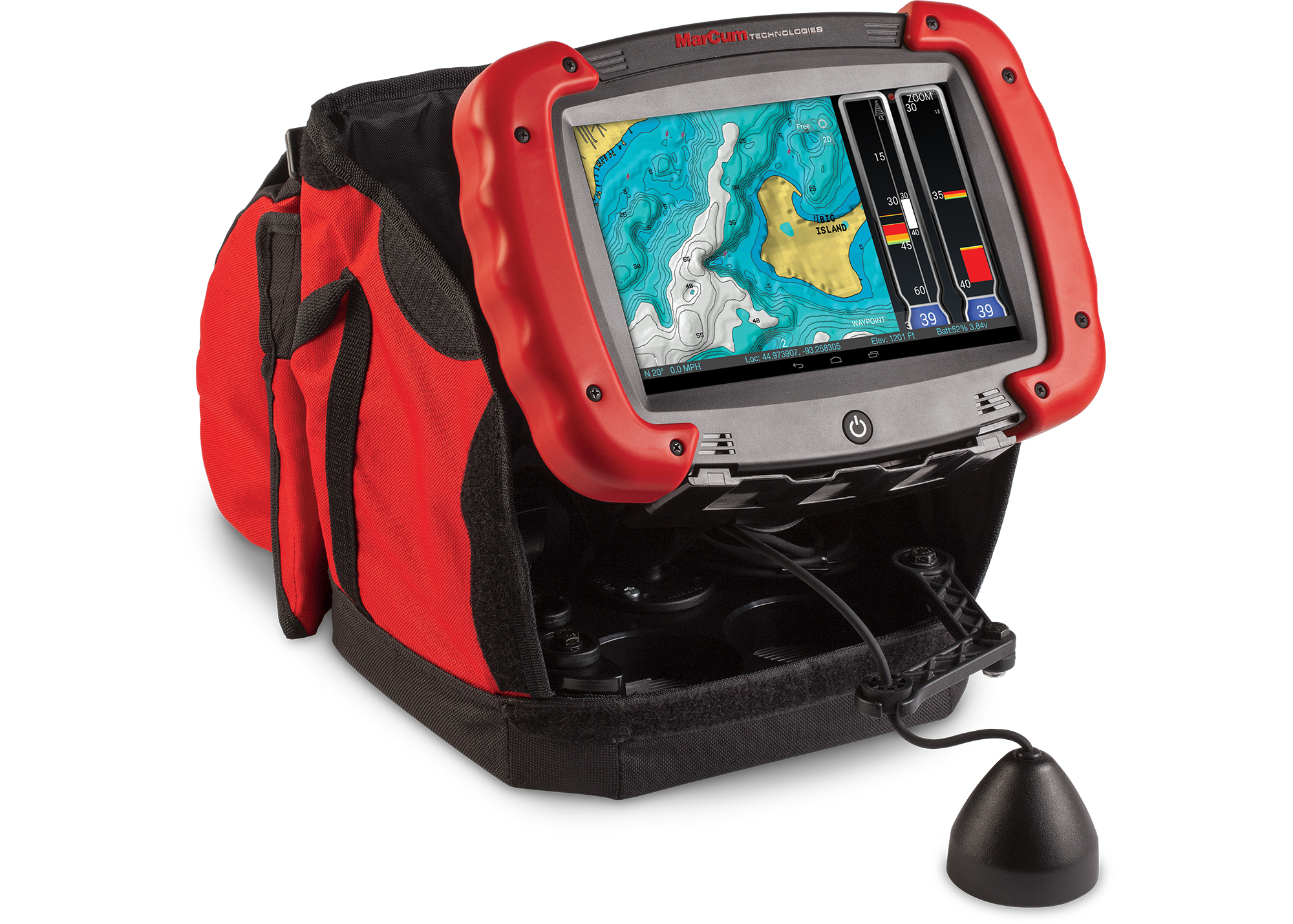 ICE FORCE® & Respected Rapala® Brands Apparel
Outfit the anglers in your life with comfortable and functional apparel from Rapala® and Respected Rapala Brands, to ensure they look and feel great as they haul in their next trophy fish.
An excellent fit for outings both on and off the ice, choose from long-sleeve shirts, sweatshirts, jackets, hats and plenty of other accessories to round out any wardrobe.
With overnight shipping (if ordered before 1 p.m. CST), ICE FORCE apparel provide the answer to your last-minute shopping needs.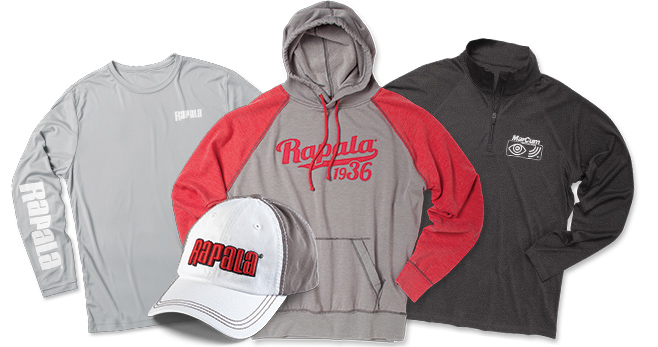 Stop by your local sporting goods store or visit Rapala.com to purchase can't-miss holiday gifts. Be sure to check out Rapala on Facebook at Facebook.com/RapalaUSA for special offers, tips and techniques, new product updates and much more.