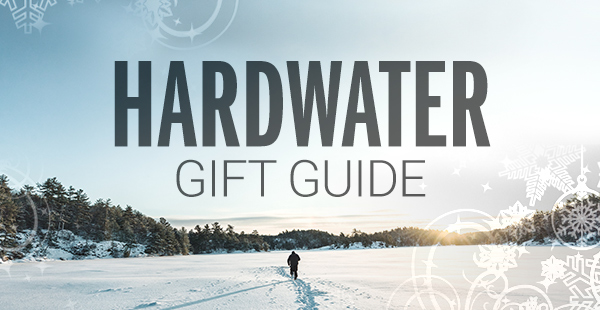 Rapala® and Respected Rapala Brands are committed to getting ice anglers ready to brave subzero temperatures in pursuit of a great catch. Ahead of the ice-fishing and holiday season, prepare your favorite ice angler with gifts to up their odds.
From exclusive quality items like new improved augers and ice suits to tried-and-true ice lures, line and accessories, Rapala Brands have so much to offer for family and friends that love spending their time pulling lunkers through the ice. For all the gift-giving inspiration you'll need this season, check out the gear below.
New Rapala® Slab Rap® No. 6
Rapala's new No. 6 Slab Rap® presents a bigger baitfish profile in a finesse-style lipless crankbait. At 2-½ inches long, the new No. 6 Slab Rap measures a half-inch longer than the No. 5 model. At ⅜ ounces, it weighs ⅛ ounce more than the No. 5. It's also armed with two sturdy No. 8 VMC® Black Nickel round-bend hooks to handle bigger bites from burlier fish.
Retrieved with quick rod snaps in a lift-drop cadence, Slab Raps vibrate subtly on the lift, then search in wide, erratic directions, circling back to center on the fall. A center line tie and weight-forward design enable a rocking action that triggers bites from negative fish.
All three Slab Rap sizes are available in 14 forage-matching color patterns, including Chrome, Chrome Blue, Gold Chrome, Orange Tiger UV, and many others.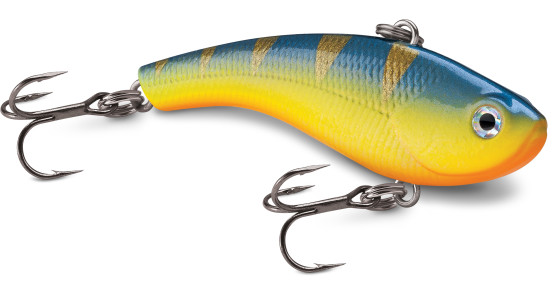 VMC® Tungsten Bullfly Jig

The new VMC® Tungsten Bullfly Jig has a longer and bulkier body with goose-feather tail and wings. It's tungsten build allows for a smaller presentation than lead weight equivalents and drops fast to get to those hungry fish as they feed.
The VMC® Power Gap hook offers a 5% wider gap than traditional jig hooks for a higher-efficiency hooking rate. Additionally, a 90-degree hook eye ensures the optimal horizontal position and maintains the perfect strike angle.
Colors are offered in a variety of metallic and Ultra Glow variants with up to 15 minutes of continuous glow!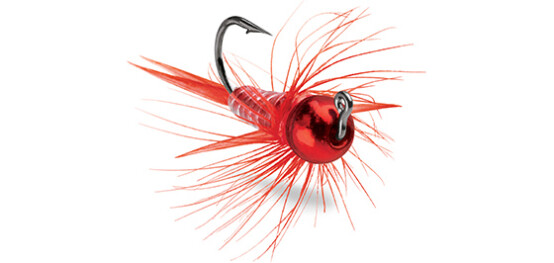 StrikeMaster® Lite-Flite Lazer™ Drill Unit Ice Auger
The new StrikeMaster® Lite-Flite Lazer™ Drill Unit ice auger is the ultimate advancement for run-and-gun ice trolling. It features a full-length, synthetic resin-molded segmented flighting and a blade-attachment carriage formed from exclusively engineered compounds.
Its synthetic flighting cuts weight by 40% and a new molded blade attachment guarantees a perfect cutting angle.
The new Lite-Fite Drill Unit can be powered by any professional-quality 18-volt (or higher) brushless, handheld, cordless electric ½-inch chuck drill or StrikeMaster ice auger powerhead.
The 6-inch Lite-Flite Drill Unit weighs 4.4 pounds – 1.6 and 2.6 pounds less than StrikeMaster's other 6-inch auger drills. The 8-inch Lite-Flite Drill Unit weighs 5.3 pounds – 2.7 and 3.3 pounds less than StrikeMaster's other 8-inch auger drills.

New StrikeMaster® Surface Jacket and Bibs
The ultimate cold-weather gear for ice anglers, the new StrikeMaster Surface Jacket and Bib features SOS Flotation Technology (Stay on Surface), along with fleece-lined hand-warming pockets.
The bottom line is that Strikemaster is working hard to ensure that ice anglers have the very best gear they need for their ice adventures.  Whether you're in search of a serious ice suit or simply upgrading for comfort and safety, the Strikemaster suits stand above the rest.  Wear the hottest brand on the ice along with our pro's James Holst, Tony Roach, and Brad Hawthorne.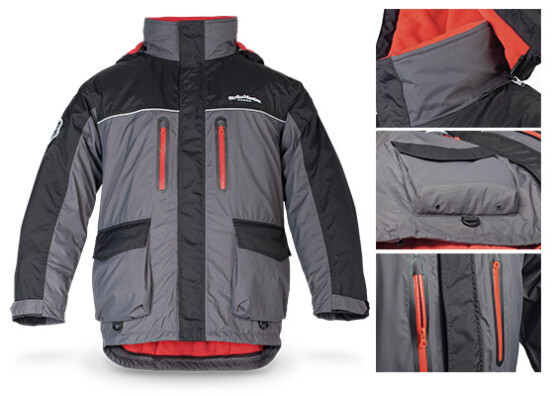 Rapala® Apparel – Beanie and Sweatshirts
Outfit the anglers in your life with comfortable and functional apparel from Rapala® to ensure they look and feel great as they haul their next trophy up through the ice.
Beanies and Ice Suits will keep them on the ice in subzero temperatures to sweatshirts and hoodies perfect for relaxing in the ice house, the hardwater anglers in your life are sure to love any item from the brand's cold-weather clothing options.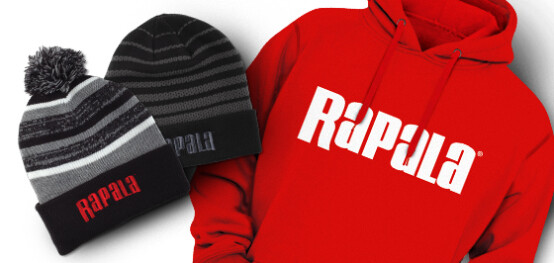 StrikeMaster® Lithium 40V Auger
Built from the ground up with the features that make a difference on the ice, the new StrikeMaster® Lithium 40v combines decades of ice auger experience with leading edge design and power engineering.
This auger will muscle through ice hole after hole. It's 40-volt, 5-amp hour lithium ion battery powers an electric DC brushless motor for reliable, constant speed and torque. A planetary gear system provides lightweight durability and high power density for unmatched performance. Innovative high-performance cutting via the legendary StrikeMaster® Lazer™ blades provide the fastest cutting edge, period.
Custom impact-resistant handles with ergonomically placed opposing deadman/power switch and built-in LED lights. Forward/reverse control runs in forward for cutting and reverse to flush slush from hole. The 2-amp rapid charge battery charging station charges battery back to full charge in 2-1/2 hours. Available in 8" and 10" Drill.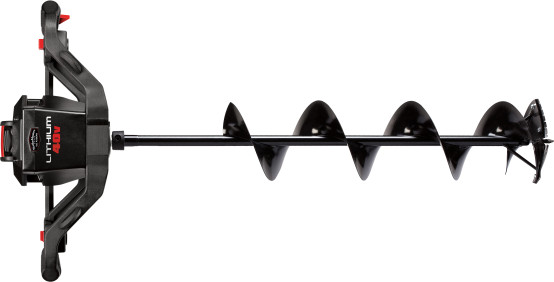 See VMC® Tungsten Bullfly Jig
SeeStrikeMaster® Lite-Flite Lazer™ Drill Unit Ice Auger
See StrikeMaster® Surface Jacket
See StrikeMaster® Surface Bibs
See Rapala® Apparel – Beanie and Sweatshirts
See StrikeMaster® Lithium 40V Auger