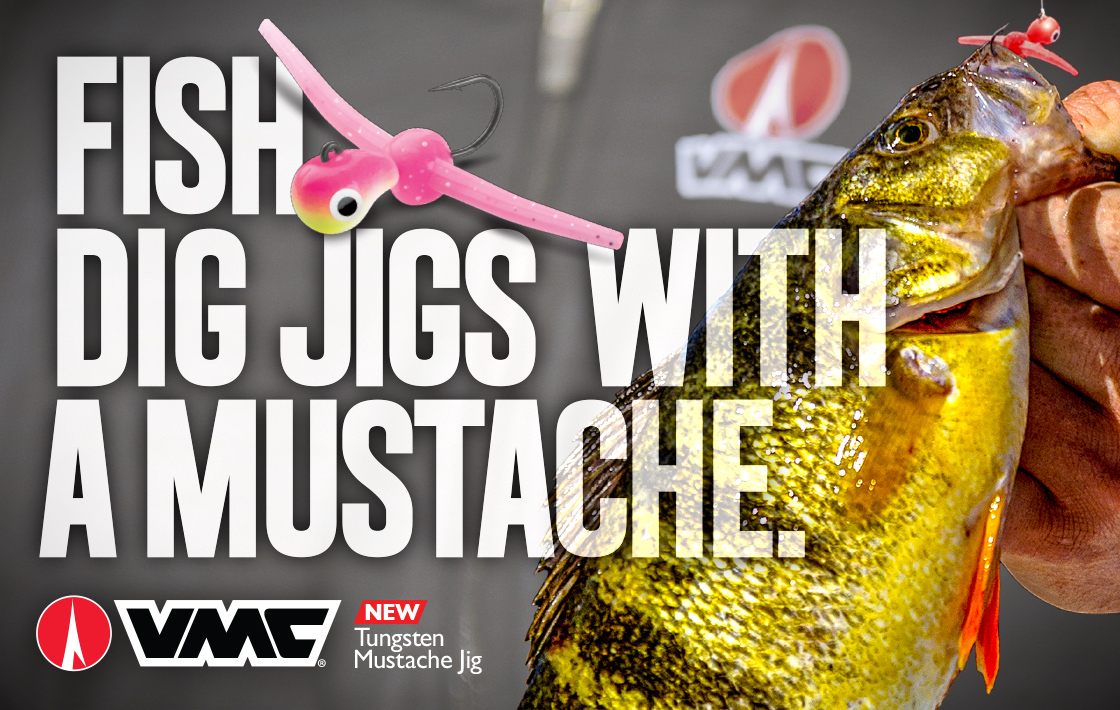 If you've ever Wacky Rigged to catch big bass, you won't be surprised when you ice monster panfish with VMC's new Mustache Jigs.
Featuring a pre-rigged egg sac with two tapering appendages, a Mustache Worm looks like a tiny Wacky Worm.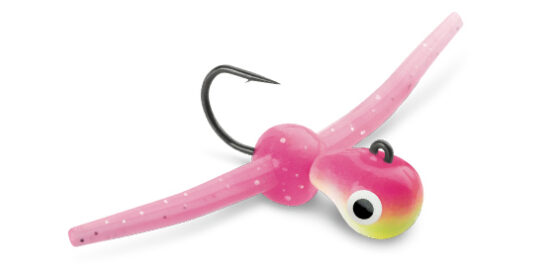 "The 'mustache' action is created by jigging the bait slightly up and down, undulating the appendages, which brings the bait to life," explained James Holst, host of In-Depth Outdoors TV on the Fox Sports North channel. "The Mustache Worm has proven itself to be one of the best big-fish soft-baits I've ever dropped below the ice."
Mustache Jigs are purpose-built to punch through slush, drop fast and fish aggressively in a small package. Capitalizing on the size-to-weight advantage of tungsten, the jig drops fast to keep a hot-bite on fire. Because tungsten sinks much faster than lead, even a tiny tungsten jig will get back down to biting fish much quicker than a standard lead-head jig.
The Mustache Jig's intelligent hook design ensures lookers become biters. VMC's exclusive Power Gap hooks feature a wider round gap than other micro-jigs of equal weight, greatly increasing hook-up percentages.
Additionally, a 90-degree hook eye ensures optimal horizontal position of the Mustache Jig, allowing ice anglers to convert more hits into solid hooksets and lose fewer fish at the hole.
VMC Mustache Jigs are available in six proven fish-catching colors: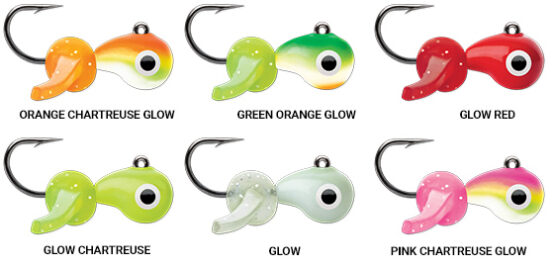 Enhanced Ultra Glow pigments provide as long as 15 minutes of charge. The new jigs come in two sizes: 1/16th oz. (size 10 hook) and 1/32nd oz. (size 12 hook). Add the new VMC Mustache Jig at the end of Sufix Advance Ice Flourocarbon or Mono this season for a super affective combination when targeting panfish this ice season.
VMC Mustache Jigs are available at trusted fishing tackle retailers throughout the U.S. and Canada, as well as Rapala.com.
See VMC® Tungsten Mustache Jig