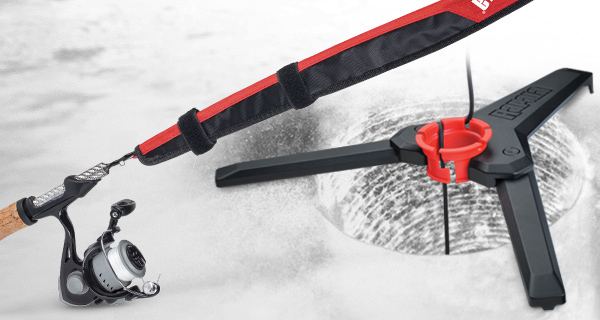 Get ready for ice fishing season with two new accessories from Rapala® — new tools to help transport your ice fishing rods safely and view fish underwater easily. Before hitting the ice this season, make room in your bucket or sled for the following accessories.
Rapala Ice Rod Protector
Ensure your rods make it safely to your fishing spots with new Rapala Ice Rod Protectors. Not only do they support and secure rod tips and blanks during transportation, they prevent line tangles when storing multiple rods. Rapala Ice Rod Protectors measure 15 inches and come three-per-pack. They feature strong, built-in reinforcement with protective polyester hook-and-loop straps.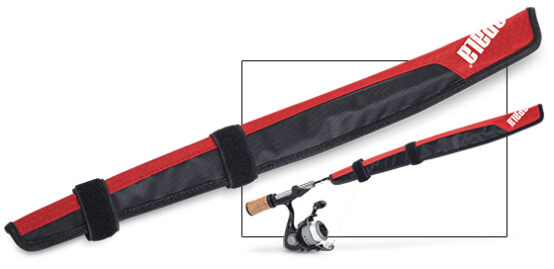 Folding Camera Panner
Rapala's new Folding Camera Panner is the simplest and easiest-to-use panner on the market. To rig the innovative 360-degree, center-lock wheel, simply feed your camera cable through the side cut-outs, cleat the cable into the desired locks, then rotate the wheel to a precise viewing position.
The panner works with all sizes of camera cables. It expands to a 17-inch diameter to support small to large ice holes. Folding arms allow for compact travel and storage.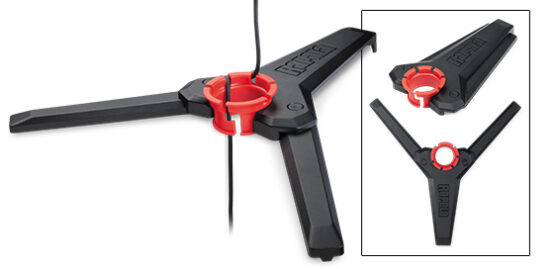 These new ice fishing accessories from Rapala are available through trusted ice fishing tackle retailers in the U.S. and Canada, and through rapala.com.
See Rapala® Folding Camera Panner