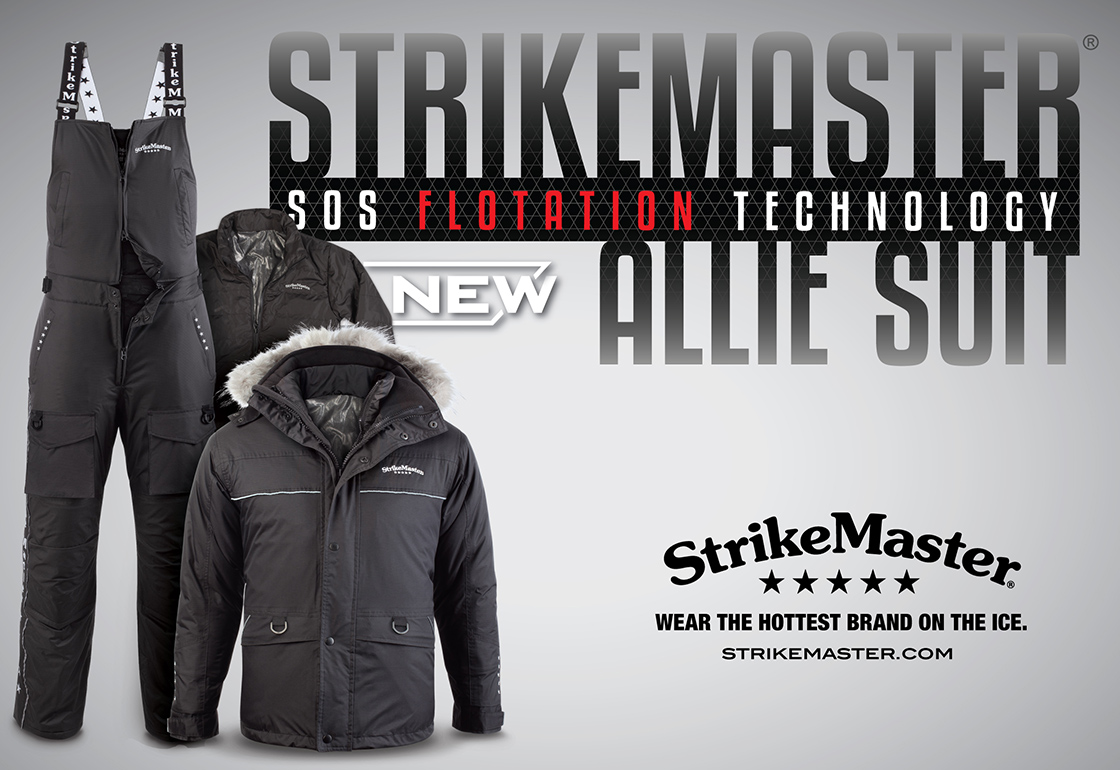 Outfitted with all the features of its warm, sturdy and safe Pro Suit, the new StrikeMaster® Allie Suit is tailored specifically for female anglers' comfort and performance on the ice, in all sorts of weather.
Conceptualized and developed by avid women anglers who love ice fishing as much as anyone, the Allie Jacket and Bibs strike a great balance between look, comfort and safety.
Named for the designer that channeled fit, function and fashion feedback into fabric, every Allie Suit comes with a liner patch bearing inspiration from Allie, a mother, cancer survivor and ice angler:
"I am Allie. This is designed for you. Be safe on the ice, look cute on the ice, be warm on the ice, but also rip off those bib tops and wear them on a walk, or another snowy adventure."
To help "move mountains" in the effort to cure breast cancer, StrikeMaster will donate a portion of every Allie Suit sale to thebreasties.org, a non-profit that Allie champions.
Both the Allie Jacket and Allie Bibs feature a water-repellant and breathable, rip-stop outer material (98% Nylon/2% PU). As comfortable to wear as they are durable, the jacket and bibs combine a great fit, incredible warmth and all the features serious ice anglers demand, including flotation technology. StrikeMaster's innovative SOS – "Stay on Surface" – system* provides up to two hours of flotation when the jacket and bibs are worn together.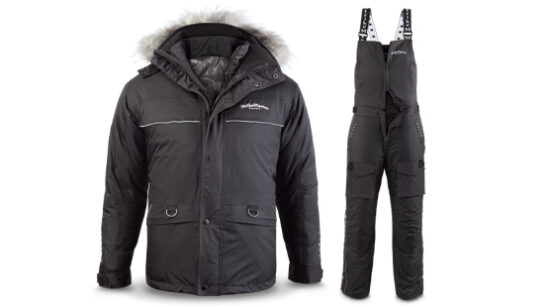 The Allie Suit features a 3-in-1 interchangeable top comprising an outer jacket and an inner zip-out puff jacket (100g 3M™ Insulation). The outer jacket and bibs feature 140 grams of 3M™ Insulation + (EPE Foam – 40g equivalent). The jacket and bibs each feature fleece-lined hand-warming pockets and D-Rings in strategic locations for attaching accessories. The rip-stop weave of the bibs and outer jacket strengthens the fabric and prevents tears. Both are available in sizes XS through XXL
Additional features of the StrikeMaster Allie Jacket include:
•  Removable hood with removable "fur" trim
•  Inner zip pockets for convenient storage
•  Premium YKK Zippers
•  Button flap on main zipper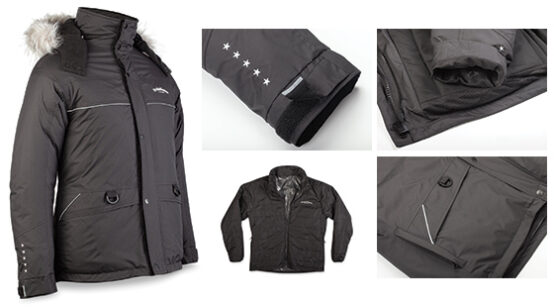 The Allie Bibs by StrikeMaster also include a number of key features, including: multiple layers of 5 mm EVA foam knee padding; adjustable waist band; waterproof hem; zip-off bib tops for multiple winter-activity uses; side zippers with magnetic flaps; and internal leg gaiters for added protection.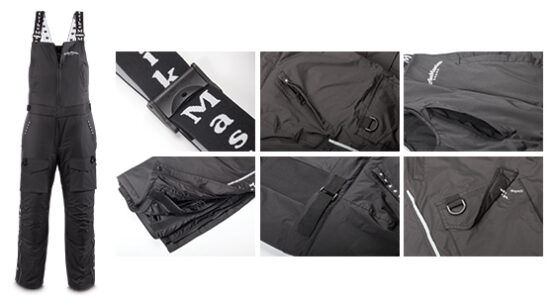 The new StrikeMaster Allie jacket and bibs are available through trusted ice fishing tackle retailers throughout the U.S. and Canada, as well as through Rapala.com.