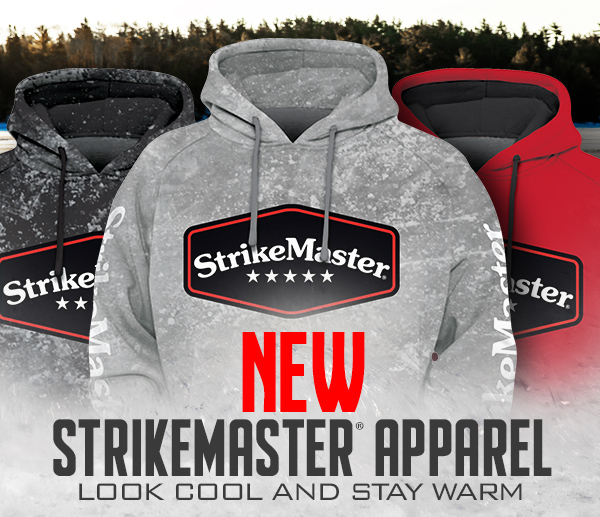 Look cool and stay warm with StrikeMaster's new hoodies and beanies!
The ultimate combination of comfort, function and warmth, StrikeMaster's new hooded sweatshirts are made from 100% polyester interlaced fleece and feature a kangaroo front pouch and logo proudly displaying your loyalty to StrikeMaster. They're available in four colors/patterns: Grey, Black Ice, Clear Ice and Red.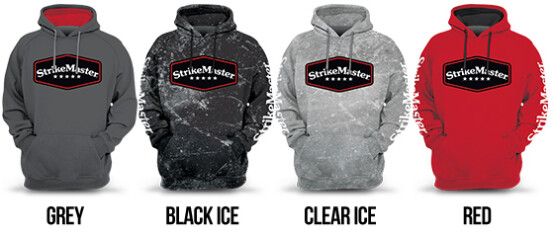 Warm your dome on the ice with StrikeMaster's new Pom Beanie.

Built to bring warmth and style to the hard-water experience, it's lined with polyester fleece and available in three color patterns – Grey Grey Black, Black Grey Red and Black Grey White.
See StrikeMaster® Sweatshirt – Grey
See StrikeMaster® Sweatshirt – Black Ice
See StrikeMaster® Sweatshirt – Clear Ice
See StrikeMaster® Sweatshirt – Red
See StrikeMaster® Pom Beanie – Black Grey Red
See StrikeMaster® Pom Beanie – Black Grey White
See StrikeMaster® Pom Beanie – Grey Grey Black