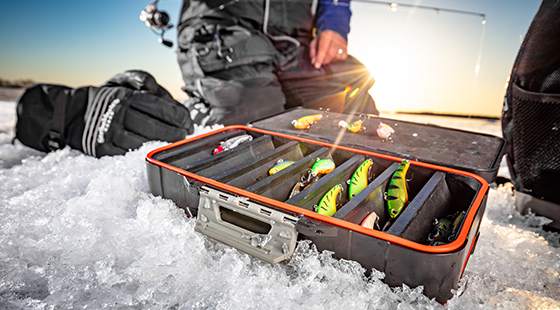 When it's time to put into protective custody a bait that's considered "armed and dangerous" as a Rapala® Jigging Rap®, you'll need a lure box that will prevent such an infamous walleye snatcher from busting out of lock-up. You'll need a Rapala® Lure Box, which is custom-designed to securely hold multiple-hook jigging lures such as the Rapala®, Jigging Rap®, Snap Rap®, Flat Jig®, Jigging Shad Rap® and Slab Rap®,.
Protect your fingers, shirt sleeves, boat seats and more from the sticky sharp hooks on "escaped" Rapala jigging lures with a Lure Box, a heavy-duty, four-sided tackle-storage system, which confines solitary jigs in slotted compression foam. Additional "security" features – which provide anglers peace of mind second to none – include high-compression locks and a waterproof seal to keep the inside dry. The box measures 9 x 5 x 3 inches.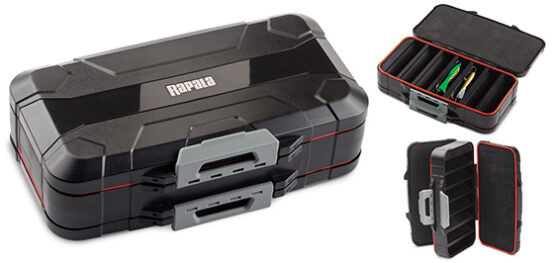 New Rapala® Towel
The new Rapala Towel comes with a carabiner clip to attach it to your StrikeMaster® suit for drying your hands after releasing big fish and baiting VMC® hooks and jigs. Lightweight and water-absorbing, it's comprised of 80 percent polyester and 20 percent polyamide fibers.

See All Rapala® Ice Fishing Storage