When you're dedicated to helping ice anglers pursue their passion for catching fish through the ice, you go to the edge to find new ways to keep them warm, safe and comfortable – so they can spend less time thinking about what they're wearing, and more time focused on catching fish.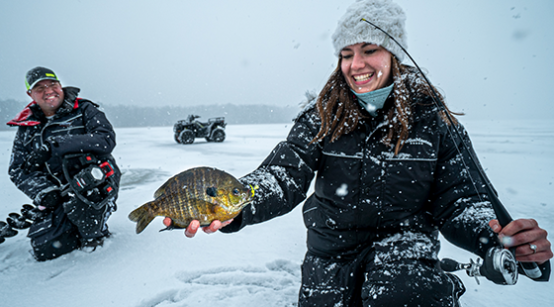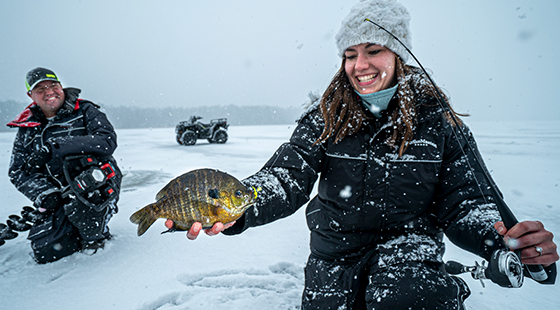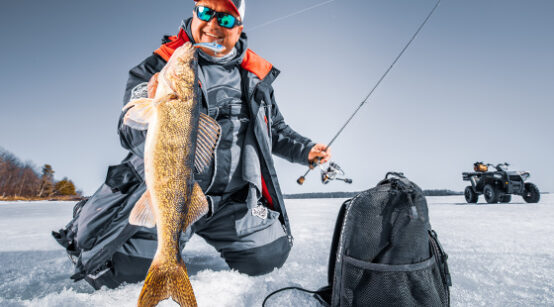 To this end, StrikeMaster has developed Stay-on-Surface, a new floating technology incorporated in its Surface Jacket and Bibs, Pro Jacket and Pro Bibs as well as the dedicated ladies suit; Allie Jacket and Bibs.
StrikeMaster® Surface Jacket and Bibs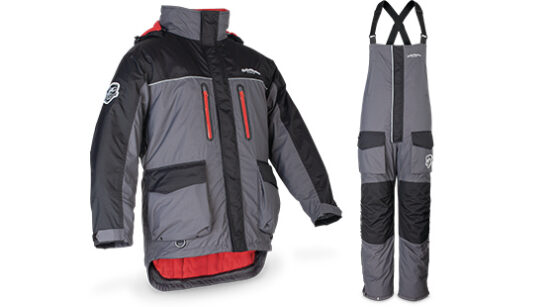 StrikeMaster® Pro Jacket and Bibs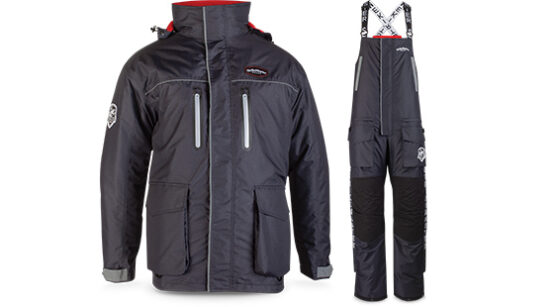 StrikeMaster® Allie Jacket and Bibs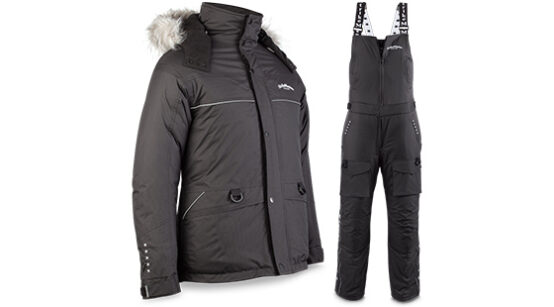 Bitter cold, icy winds, wet snow, long days on the ice – ice anglers need jackets and bibs that are ready to withstand whatever Mother Nature can dish out. And, if misfortune should strike, StrikeMaster SOS Flotation Technology will keep anglers on the surface of the water for up to 2 hours if worn as a pair, in the event an angler should go through the ice.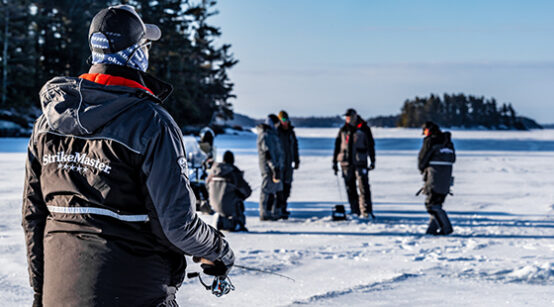 Developed for all Ice Anglers with attractive price points, StrikeMaster Suits were designed to be tougher — built for the roughest conditions with more options with safety first and foremost in the design. StrikeMaster Pro Jacket and Pro Bibs deliver features that the world's top ice anglers can count on. StrikeMaster Pro ice fishing jacket and bibs are simply the best you can buy.
To learn more about all of the great ice fishing products by the Ice Force Brands visit our Ice Force Youtube page and dive in. https://www.youtube.com/user/iceforcefishing
See All StrikeMaster® Jackets and Bibs
See StrikeMaster® Surface Jacket and Bibs
See StrikeMaster® Pro Jacket and Bibs