The Brainerd Jaycees Ice Fishing Extravaganza is quite literally a breathtaking sight to see. And if you love ice fishing, it needs to be on your bucket list of unique ice fishing experiences to try at least one.
If you've never been to an ice fishing event of this size, it's difficult to wrap your brain around. Imagine this:
A snow-covered lake in central Minnesota…
and more than 10,000 die-hard ice anglers fishing through 20,000 holes drilled through two feet of ice bent on catching the largest fish in the lake.
The legendary event is conducted each January by the Brainerd Jaycees, a leadership training, service organization and civic organization for people between the ages of 18 and 40. The event allows the Brainerd Jaycees to raise funds which it uses to better the broader Brainerd Lakes area community. Last year, it raised nearly $100,000.
To accommodate that many anglers, you're going to need a heck of a lot of ice-fishing holes. A new short film produced and filmed by Ron Schara Productions documents the effort of 80 volunteers drilling 20,000 ice fishing holes in just five hours.
Considering the size of the job, the Brainerd Jaycees turned to StrikeMaster for help. Using 60 StrikeMaster® 40v electric ice augers provided by StrikeMaster, the 60-person volunteer systematically drilled 20,000 ice fishing holes for the big event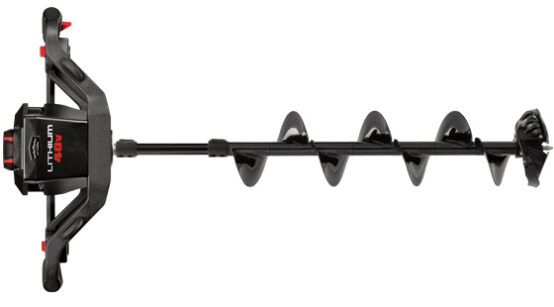 "It truly was an honor to be part of this event," said Matt Jensen, director of marketing for Rapala. "What felt even better is that we drilled all of those ice fishing holes entirely on electric power!"
The new film from Ron Schara Productions truly captures the power of that feat with spectacular drones that need to be seen to be believed.
More importantly, while everyone is catching fish and having fun, they're also doing good. What better way to spend a winter cold day on an ice lake in central Minnesota. You and 10,000 of your favorite ice anglers.
To participate in the next Brainerd Jaycees Ice Fishing Extravaganza, scheduled for January 28, 2023, buy your tickets here.