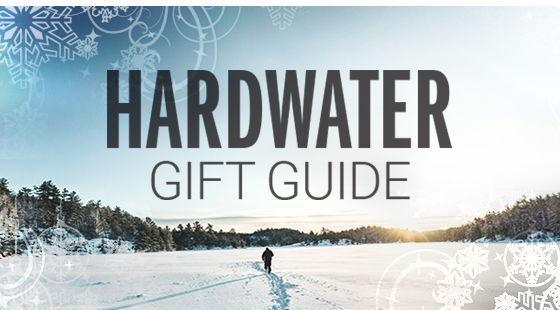 For outdoors enthusiasts across the American "Ice Belt," when local waters begin to ice over, the fun is just beginning. This holiday season, help the ice-fishing fanatics in your life make the most of winter with quality hardwater gear from Rapala® & Respected Rapala® Brands.
Whether the angler in your life would love a new auger or simply needs to replenish their supply of Jigging Raps, Rapala® & Respected Rapala Brands have all your holiday shopping needs covered. Check out the latest and greatest from the most iconic names in ice fishing for this year's gift-giving inspiration.
Rapala® Cold-Weather Apparel
When it comes to ice fishing, staying warm and comfortable is crucial to an enjoyable day on the ice. This holiday season, hook up your loved one with stylish and functional hardwater apparel from Rapala®.
From cozy sweatshirts to long sleeves, check out the clothing section of the Rapala website for excellent gift ideas for both inside and outside this winter.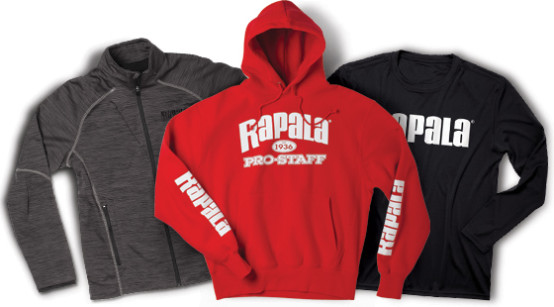 Rapala® and VMC® Ice Baits
Nothing will excite a hardwater die-hard like unwrapping a selection of best-in-class lures and jigs from Rapala® and VMC®. From the legendary Jigging Rap to the VMC Tungsten Fly Jig, these gifts are sure to get plenty of use through the spring thaw.
Swimming in tantalizing circles under the ice, the Rapala® Jigging Rap® is arguably the world's favorite ice-fishing lure. Featuring a balanced, weighted minnow profile and single reversed hooks with center treble and eyelet, this bait can also be bottom-bounced yo-yo style with unbeatable results. Available in a wide range of sizes and color patterns, no adventure on the ice is complete without a handful of these bad boys.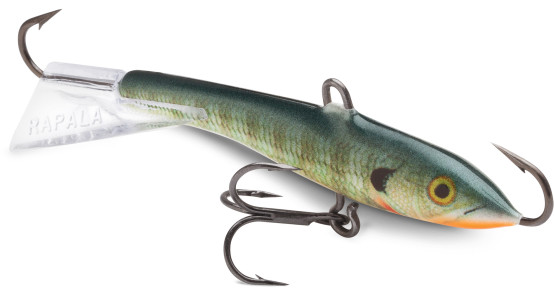 A new and equally effective option, the Rapala® Slab Rap® delivers a wide-searching, erratic action beneath the ice, circling back to center after each pause. A simple lift-and-drop presentation creates a subtle vibration on the rise, followed by evasive side-to-side motion on the fall. The lure's weight-forward design enables a rocking action for triggering negative fish in extra-frigid conditions.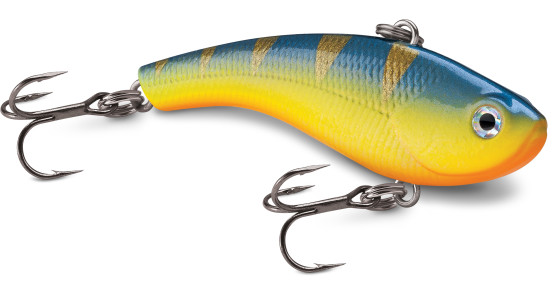 To round out your friend and family's arsenal of lures with year-round applications, look no further than the Rapala® Ultra Light Rippin' Rap® No. 3. This bait flutters on the drop with a hard-vibrating action accented by a loud, distinctive BB rattle system. Drop it above a bottom-transition area, give it a few aggressive rips, then shake it gently in place to consistently trigger big bites from perch, pike and walleye.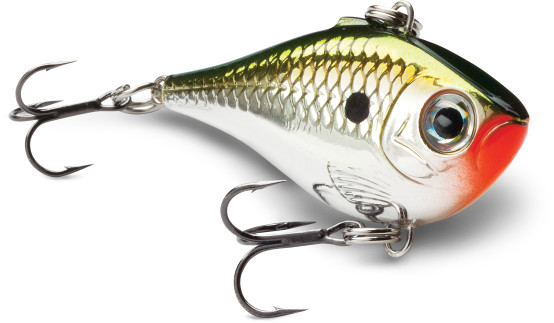 When fish get finicky, the angler on your shopping list will need the perfect ice jig to add an attention-grabbing element to their live bait rig. The VMC® Tungsten Fly Jig is their can't-miss solution. The perfect imitator of natural flies and aquatic insects, the jig's small, compact profile delivers big results.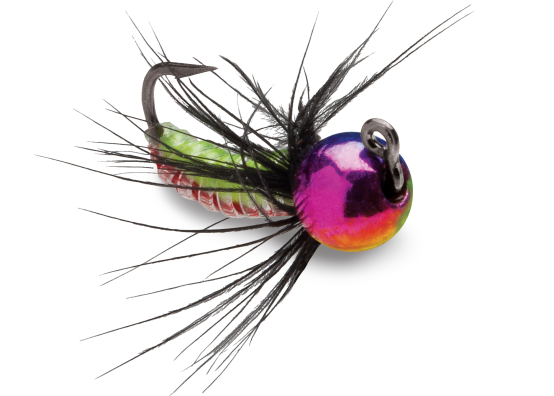 Featuring an exclusive VMC Power Gap hook, which offers a wider round gap compared to other competitive micro jigs in equal sizes, the Tungsten Fly Jig will help increase hook rate percentages all winter long. The jig's precision balance is amplified by a 90-degree hook eye, which ensures the optimal horizontal position and maintains the perfect strike angle. Pick up the Tungsten Fly Jig in a variety of metallic and ultra glow colors that fish simply can't ignore.
For even more options, head to Rapala.com to browse a massive portfolio of ice lures, jigs and more that will put fish on the ice in any hardwater scenario.
New MarCum® Underwater Viewing Systems:
Among the most innovative names in ice fishing, MarCum® Technologies continues to break new ground in the world of sonar and underwater viewing systems. For a show-stopping gift sure to blow away any lucky recipient, pick up the new MarCum Quest HD or Mission SD Underwater Viewing System and make this holiday season the most memorable in years.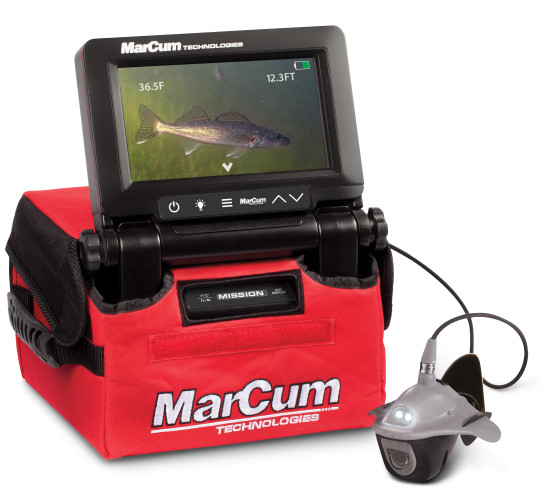 The most advanced flasher-sonars ever built, the MarCum® "M" Series offers brushless, dead-quiet operation with dazzling bright and crisp color definition of bottom, fish, baitfish and your lure, all illuminated on the highest resolution display available in a commercial grade flasher. With advanced features like split screen zoom, patented interference rejection and 1000 watts of expertly managed output power you'll always know if you're angling for a school of bait fish or the "catch of the day". Each combo includes Sonar System, Lithium Shuttle, Charger, User Manual and 5-gallon Transit Bucket.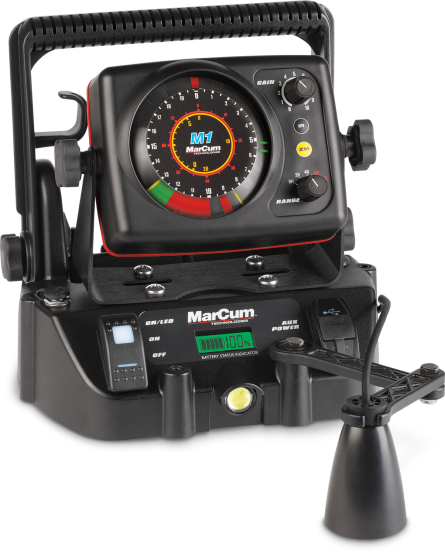 StrikeMaster® Lazer™ Hand Augers:
A good ice auger may be the most important tool for any ice angler. Luckily you don't have to break the bank this year to surprise the ice heads on your list with a new auger thanks to StrikeMaster® Lazer™ Hand Augers. Designed with razor-sharp stainless steel Lazer blades, the original Lazer Hand Auger and Lazer Synthetic Ultra-Lite Hand Auger are easy-to-use, lightweight options perfect for early season trips on the ice. Both are ice-crushing machines that will ensure the anglers on your list spend less time drilling holes and more time pulling fish through them.
The original Lazer Hand Auger is built for comfort with cushioned, ergonomically designed adjustable handles and breaks down into two pieces for easy transport and storage. It's also available with five auger sizes ranging from 4 to 8 inches. The Lazer Synthetic Ultra-Light is StrikeMaster's deluxe hand auger. It's synthetic auger flight and blade carriage featuring legendary Mora Ice Lazer Blades make it a dependable and beastly option. Weighing in at a mere 4-1/2 pounds, it also provides unparalleled portability.


Take these gifts to a new level with the addition of a StrikeMaster® Cordless Drill Hand Auger Adapter. Available for under $20, this helpful adapter gives anglers the option of connecting both the Lazer Hand Auger and Ultra-Light Synthetic Hand to any cordless drill for effortless, sweat-free hole drilling.

Rapala® Hardwater Accessories:
Savvy ice anglers are ready for anything the elements can throw at them. Wrap up a few choice Rapala® hardwater accessories this holiday season to set your loved ones up for nonstop action on the ice all winter.
Any ice fanatic will appreciate the Rapala® Floating Aerator. Whether used in a tip-up hole or in a bait bucket, the Rapala Floating Aerator gently mixes air into water, aerating nearly half a gallon per minute. Ideal for most bait-storage containers or enclosures, it features a floating, water-activated switch, air-release stone and 18 hours of continuous runtime. Diehards also use this helpful tool not just to keep minnows fresh, but also to keep fishing holes ice-free. Simply set it in the hole and as it mixes air into the water, the aerator will ensure ice does not form.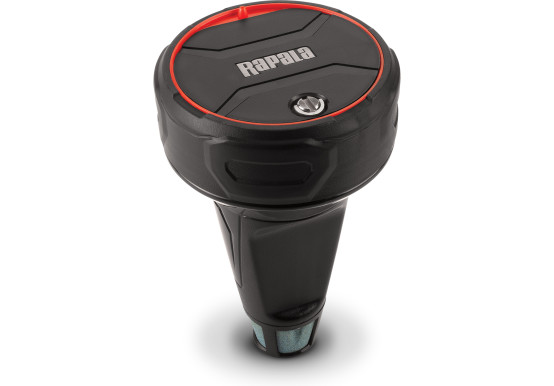 Another must-have accessory is the Rapala® Jig Box. The perfect portable place to store and protect jigs, this heavy-duty accessory features four-sided tackle storage, a waterproof seal, high-compression hook clips, and slotted compression foam for protection and extra jig storage. It's available in two sizes — small (4-3/4 x 4 x 2 inches) and medium (6-3/4 x 4 x 2 inches).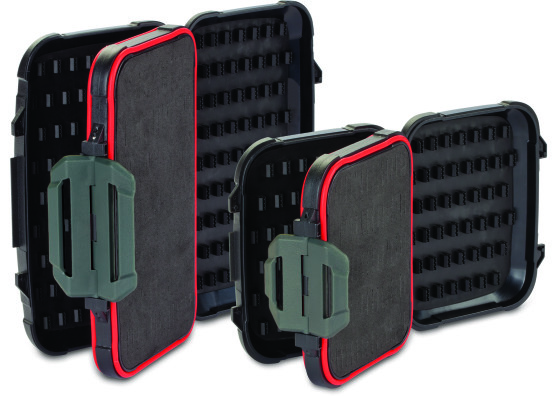 A perfect stocking stuffer, this final gift suggestion — the Rapala® Pinch Tool Combo with Light — will add convenience to every ice-fishing outing. Experienced outdoors enthusiasts know the key to success on any day fishing is keeping your line in the water. This tool combo will ensure the lucky recipient can do just that by making fast work of necessary chores like trimming line, punching out over-painted jig eyes and charging up glow baits. The combo Pinch Tool Combo puts a Stainless Steel Snipper, Jig Eye Punch, LED UV Pinch Light all in the palm of your hand. A handy lanyard will ensure it never falls down the ice hole.