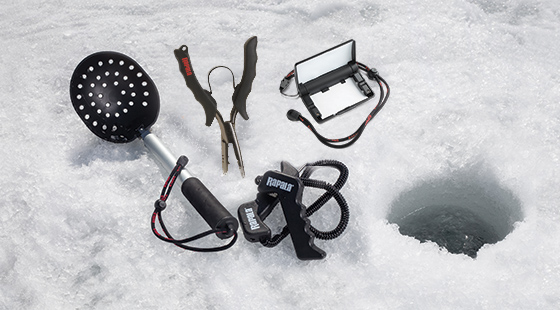 Rapala® tools can keep you safe and save time on the ice this winter. Along with your StrikeMaster® auger, MarCum® flasher and favorite Rapala and VMC® baits, don't forget an ice chisel, safety spikes, quality pliers, a big sturdy scoop and a flash device to quickly charge glow baits.
Two tools are essential for early-ice safety — Rapala's 62-inch Chisel (AKA "spud bar") and Ice Safety Spikes. To save valuable time between bites, make room in your sled for a Rapala Mega Scoop, Stainless Steel Pliers and Mini Charge 'n Glow.
62-inch Chisel
Made from welded steel and featuring a  foam-coated handle for grip and shock resistance, Rapala's two-piece 62-inch Chisel should be in your hand when your feet are on early ice. Thrust it into the ice ahead of you with every step, to check for thickness. If the ice cracks, or the chisel breaks through, turn back, you are not in a safe spot.
After you reach your honey hole safely, you can use the chisel to re-open holes as they ice over. It comes with a blade guard and a rugged strap lanyard.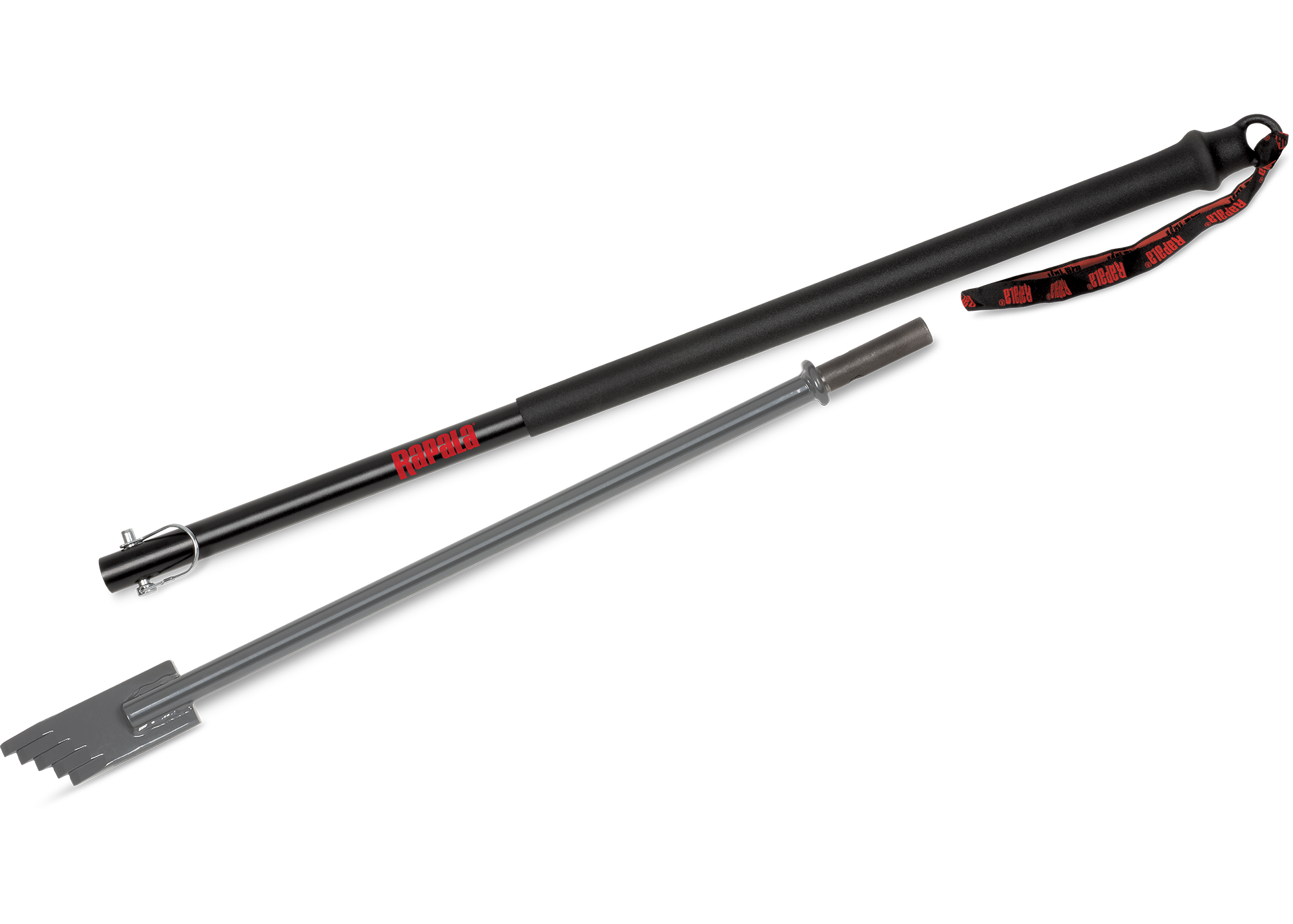 Ice Safety Spikes
Wear your Ice Safety Spikes around your neck to ensure they're easily accessible.
"This is your get-out-of-jail-free card, should you fall through the ice," explains ICE FORCE Pro-Staffer James Holst, host of In-Depth Outdoors on the Fox Sports North channel. "It's so hard to get out, but with these spikes, you can get good grip and good leverage and pull yourself free."
Contoured finger-grip handles, connected by a 22-inch extendable cord, provide a secure grip. Hardened steel spikes, which can penetrate the toughest of ice, stow conveniently inside the handles for safety when nor in use.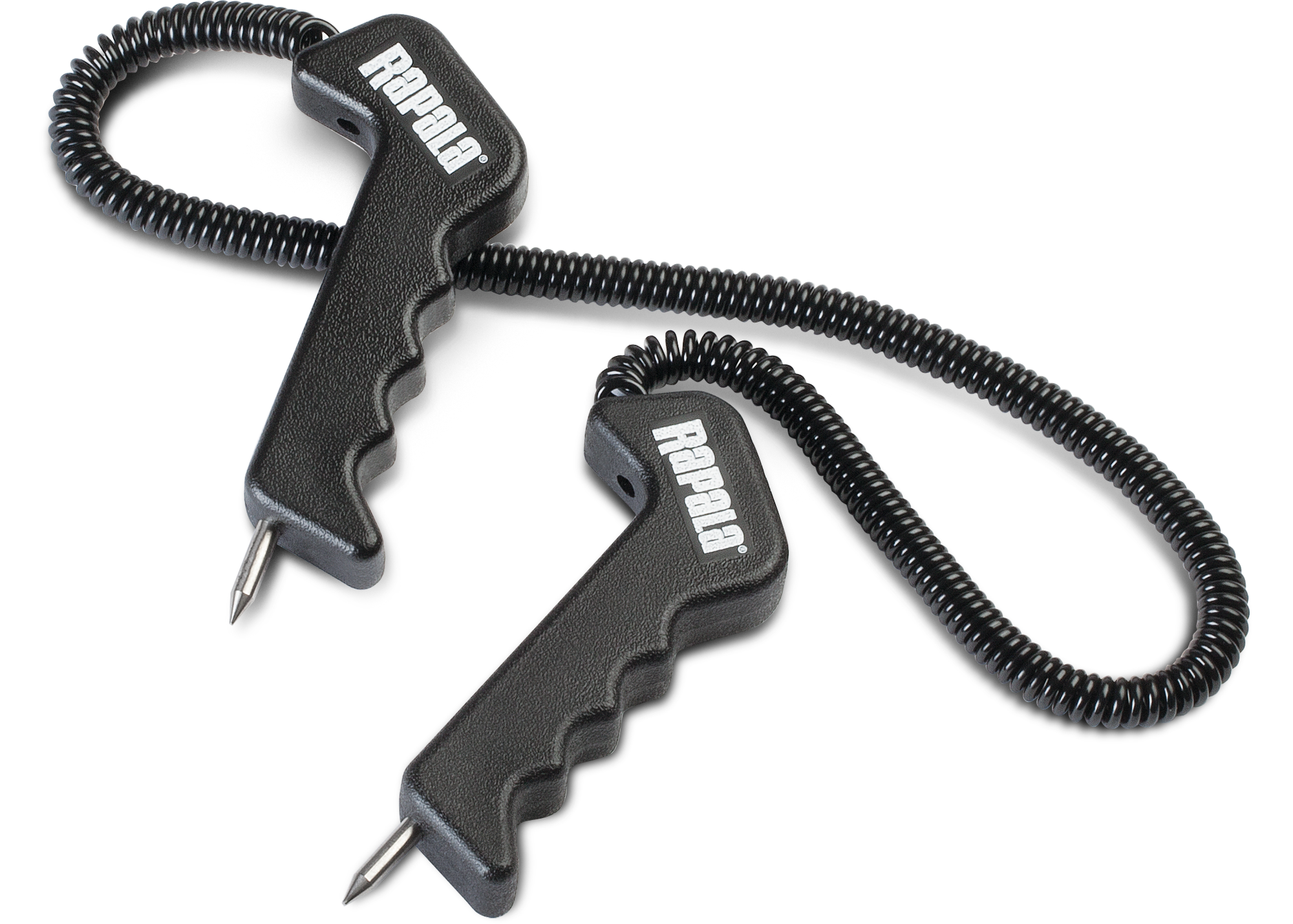 Rapala Mega Scoop
A large, fold-in model, Rapala's Mega Scoop removes the maximum amount of slush with a minimum amount of time and effort. At 34 inches, it's just the right length so you can scoop a hole without bending over.
Additional features include a 30-inch fish-measuring ruler on the handle and an adjustable wrist lanyard.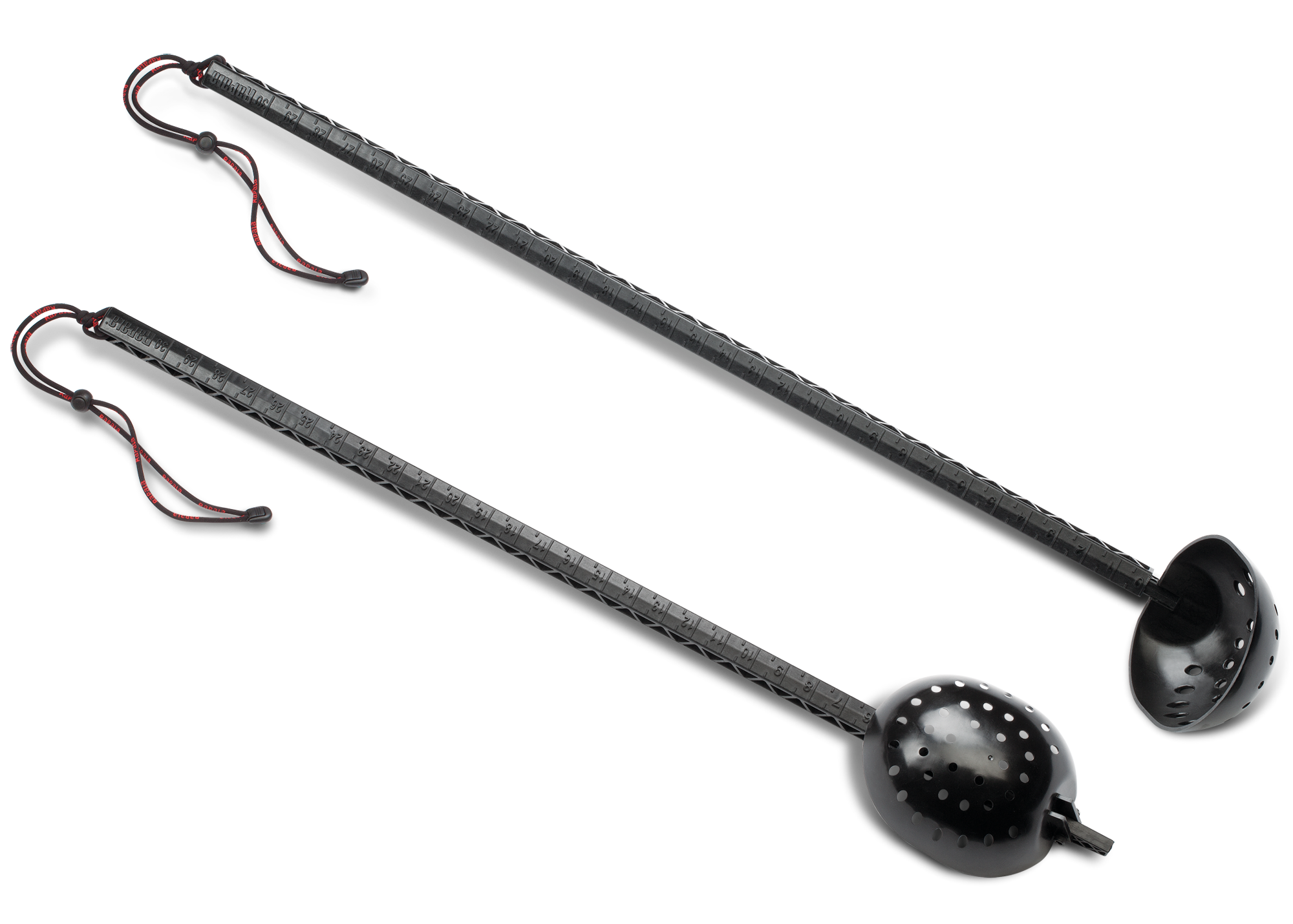 Stainless Steel Pliers
When a school is biting hot and heavy, you'll really miss your Rapala pliers if they're sitting at home rather than beside your hole. With pliers, hooks come out quick and easy and you can get your bait back down the hole to another fish.
Made with soft-grip handles, and a leaf spring, Rapala pliers allow anglers the precision of a surgeon but offer enough backbone to be able to pop a big treble from a toothy mouth. A built-in split ring tool means you can switch out hooks in an instant without having to deal with a separate tool. Add in a side-cutter for thin wire, line and hooks, and you've got a perfect tool for multiple fishing situations.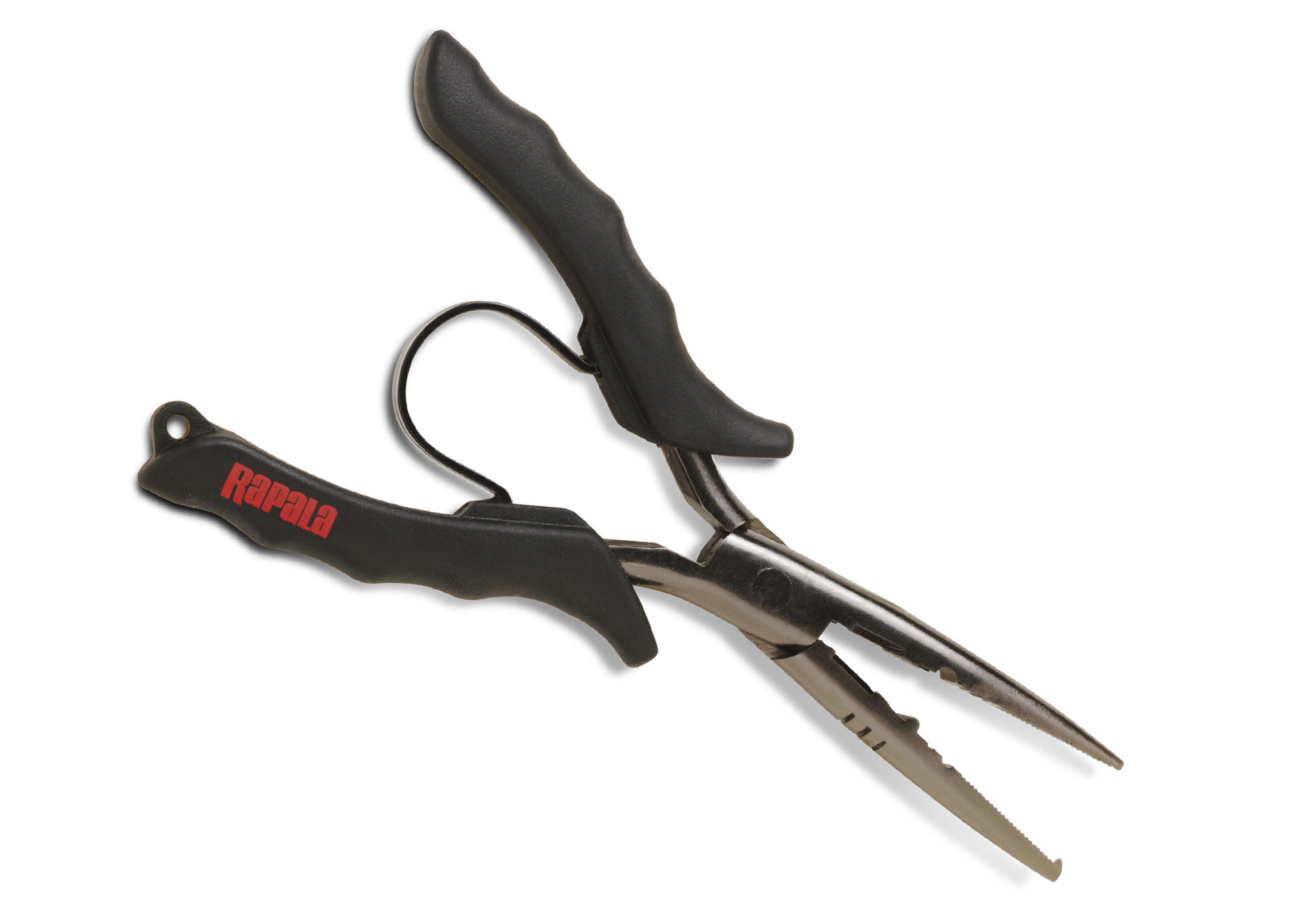 Mini Charge 'n Glow
Another pocket-size accessory that pays off big time is a Mini Charge N' Glow.
"The better the light source, the longer your glow baits keep a charge, and that means the more time your bait is in front of fish, rather than on top of the ice," says ICE FORCE Pro Tom Neustrom, a Freshwater Fishing Hall of Fame guide. "Forget camera flashes, lanterns, cell phones and head lamps, a Charge N' Glow keeps jigs glowing longer."
Although pocket-sized, the Mini Charge 'n Glow works well for small and bigger baits alike. A mere 10 seconds in the spring-loaded case with its four LED lights will make your jig a homing beacon for the bigguns.
Safety Precautions
While the early-ice season is many anglers' favorite time of year, as it often offers some of the best fishing, the lure of beating the crowds to a favorite spot should never get in the way of putting safety first. In addition to the chisel and ice-pick tips above, follow these precautions:
Buddy System – Travel with a friend, who can watch from shore with a 100-foot rope in case you break through he ice.
PFD – Never set foot on new ice without wearing a personal flotation device (PFD). Carrying throwable flotation devices is not sufficient.
Gear on Shore – Travel light and leave most of your gear on shore when you first walk onto the ice. This cuts down on weight and allows you move quietly. Pulling your sled could create noise that might prevent you from hearing warning signs.
Distribute Your Weight – If the ice does begin to crack, quickly get down on your hands and knees – or even lay down on the ice – to distribute your weight. Then slowly crawl back in the direction you've just come.
Rope – Have your buddy carry a 100-foot rope, just in case the preceding precautions fail and you break through.