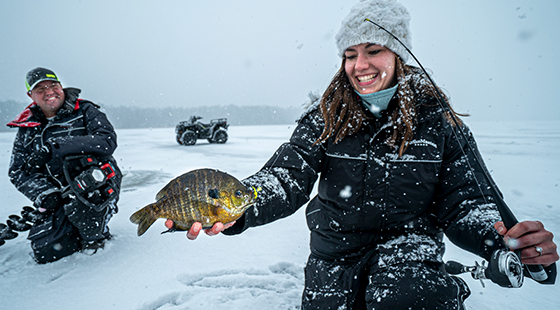 The Rapala® Ice Force® Crew hit the ice to put products to the test, chase multi species of fish, and share highlights to enjoy. The Ultra Light Rippin Rap® kicked off the season once again as a hot panfish bait.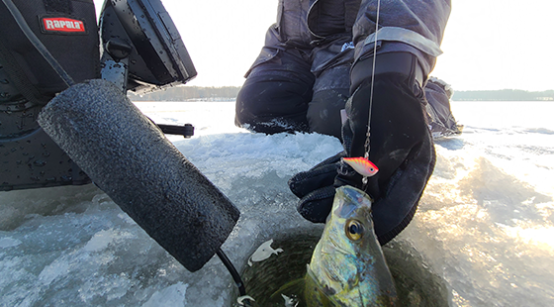 Toothy Critters always brighten up the day; always keep a good set of pliers handy.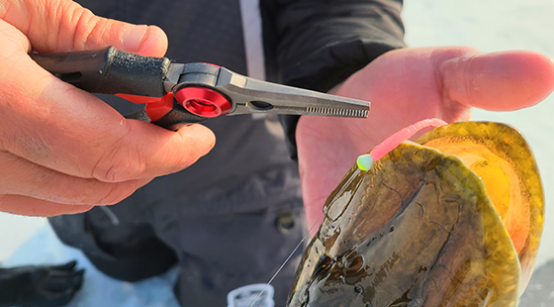 Its been said before, "Fish dig jigs with a mustache".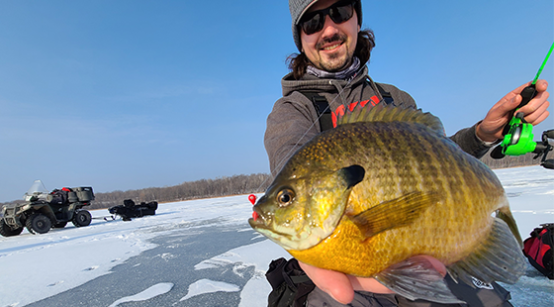 Early Ice Crappie Bite and sporting the new StrikeMaster® Pro Bibs. Wear them with the Jacket on the way out to be safe.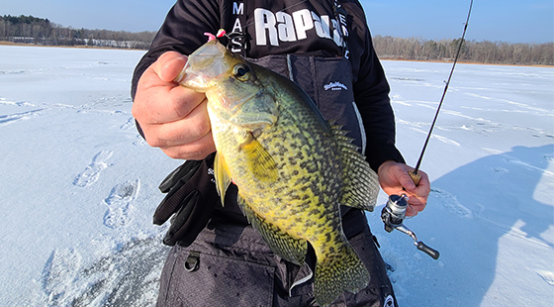 There is no wrong way to catch a pike!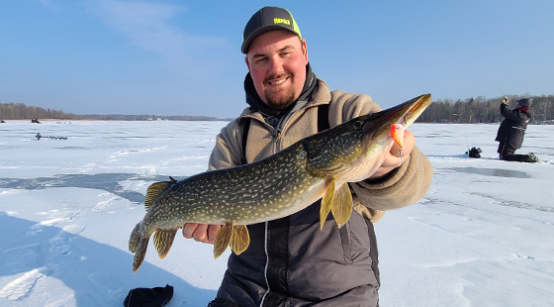 One of Tony Roach's favorite new VMC® baits is the Tungsten Probe Jig.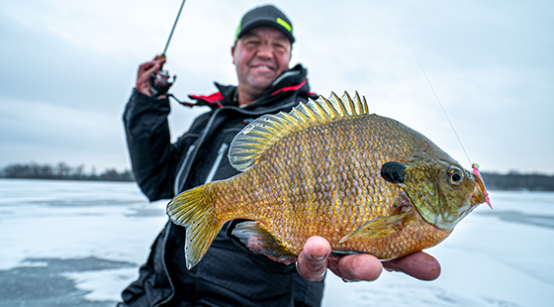 Organizing Rods and Tackle before hitting the ice is the name of the game. Picking which one to jig is the other story. VMC® Tingler Spoon is a favorite for Walleye.
The new Rapala® Ice Rod protector keeps your rod safe during all the travel.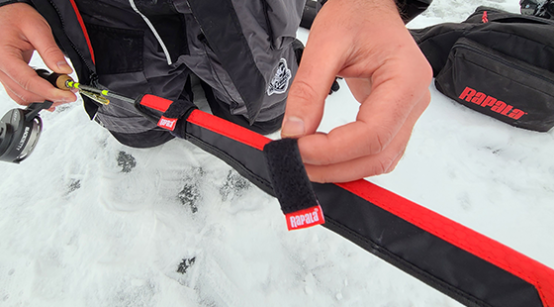 The Allie Suit rocks on the ice! Designed for ladies with style without sacrificing the needed functionality for fishing.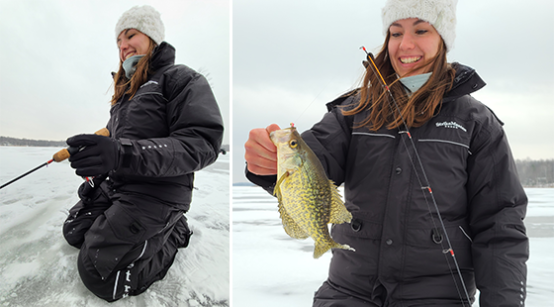 So many great pre rigged options for Panfish. Check them out.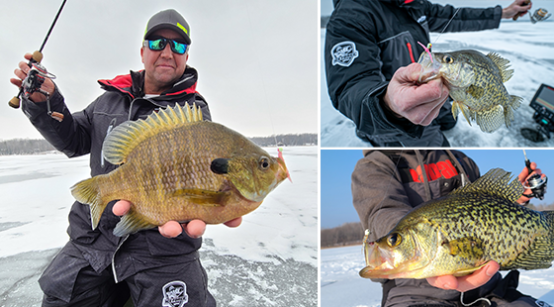 The most historical Ice fishing lure in the world. The Rapala® Jigging Rap®.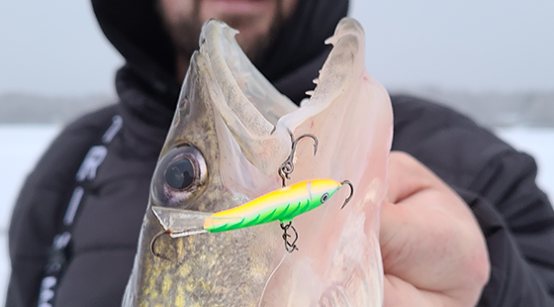 When the panfish are there but won't bite, sometimes all it takes is switching it up! The Rapala® Jig box keeps everything organized.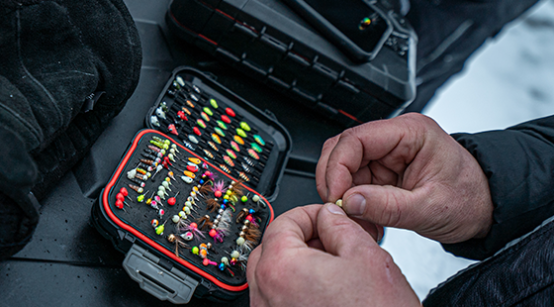 The 24V has been raved about! Fast, light, and efficient. Our #1 highlight this season. Check it out.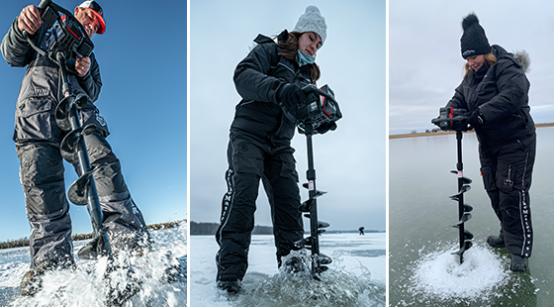 The new Strikemaster® 24V is as cool to ice anglers as the Polaris Sportsman 1000 is to riders. What an amazing machine to get around on the ice.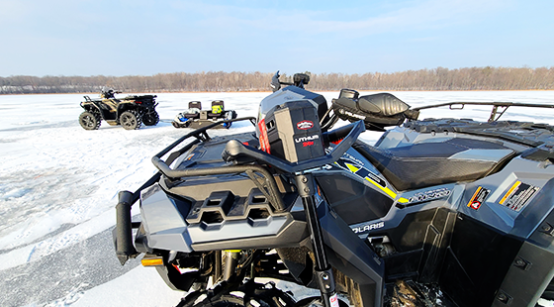 The Ultra Light Rippin Rap® paired up with the 13 Fishing® Radioactive Pickle Combo is an amazing set up.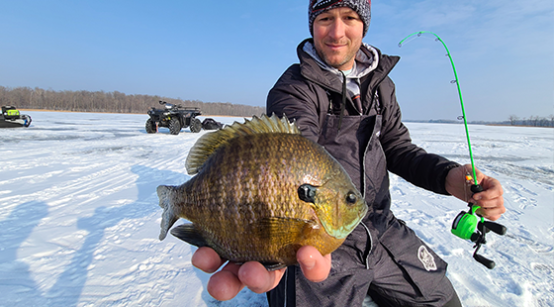 Some of the most simple products on the market are the most handy, like the Strikemaster® Bait Puck.