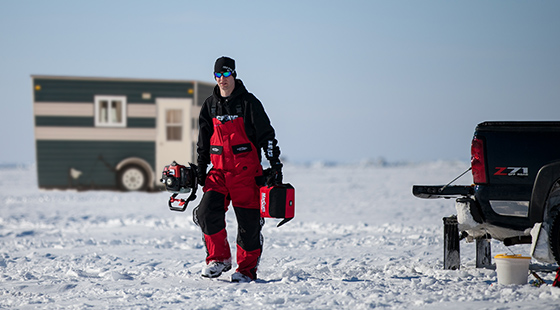 When your ice shelter's on wheels, there's no need to pack light, right? Why get a hard-side shack if you can't have it all? For the angler with room enough for all the essentials and then some, here's a check-list of must-haves for your ice house:
Polaris Generator
Not only will Polaris® power get you on the ice this winter, it will also run the extra-curricular electronics in your ice house. New for this ice-fishing season are three versatile Polaris POWER digital inverter generators.
Tested to the same rigorous standards as are Polaris snowmobiles, side-by-sides and ATVs, Polaris POWER digital inverter generators deliver clean power in a fuel-efficient, quiet, and compact package. Highly portable, they are perfect power sources for not only ice fishing, but camping, hunting, tailgating and other outdoor activities. They're valuable also as emergency back-up home power sources.
"Digital inverter generators provide a convenient and reliable power source for today's outdoor lifestyle consumers," says Steve Eastman, Polaris vice president of parts, garments and accessories. "Our new family of Polaris POWER products offer rugged and portable designs which are perfectly suited to meet their power needs."
Available in three models – the P1000i, P2000i and P3000iE – Polaris' new generators deliver 1,000, 2,000 and 3,000 watts of maximum AC output, respectively. The P1000i and P2000i are both parallel-capable, meaning multiple units can be linked to provide additional power.
Polaris validated each generator's sound output in real-life outdoor environments, like campsites and tailgating lots. They operate quiet enough to hold a typical, casual conversation nearby.
Digital inverter generators, compared to conventional generators, are smaller, making them much more portable and easier to store. The other advantage of a digital inverter generator is how it produces electricity. The engine rotation produces raw AC power, which is converted into DC power, which is then digitally inverted back into AC power that's clean and safe for power-sensitive electronic devices like laptops and smart phone.

StrikeMaster® Lithium Lazer Auger
Featuring updated circuitry for this season, StrikeMaster's Lithium Lazer auger can cut 56 holes through two feet of ice on a single charge. Other Lithium Ion augers boast only 40 holes.
Powered by a removable 50-volt Lithium Ion battery with a newly reinforced switch, the Lithium Lazer provides consistent speed and torque from hole to hole without reduced power or slow-down from a waning battery.
"The Lithium Lazer is the perfect choice for permanent houses, wheeled fish houses and general use," says in-demand ice-fishing guide Tony Roach, an ICE FORCE pro-staffer. "You're able to quickly get through thick ice and crusty holes with zero emissions."
A full-size auger, the Lithium Lazer doesn't require an extension or hunching over for every-day operation. Fitted with twin 8-inch, Swedish-made Mora™ stainless steel Lazer blades, it weighs in at only 24 pounds.
LX-9 Sonar Unit
MarCum's top-of-the-line digital unit, the LX-9, offers additional benefits for anglers who fish out of hard-side ice houses. An example? It can simultaneously display live underwater footage from an underwater camera and sonar returns and output that to your ice-house's big-screen TV.
But wait, there's more … A built-in DVR provides screen recording and instant on-screen playback. It can record also to a separate SD card, or via video-out.
Like all of MarCum's innovative digital sonar units, the LX-9 gives anglers multiple display options – water-column vertical, vertical zoom, flasher-dial and traditional horizontal LCD graph. What's more, it feature selectable 5-, 10-, 20- and 40-foot zoom windows, Infinitely Adjustable Zoom, Bottom Lock Zoom, a patented 12-level interference-rejection system, a dual-beam transducer (switch between 8-degree and 20-degree cone angles for deep- and shallow-water use) and 4800-watts PtP.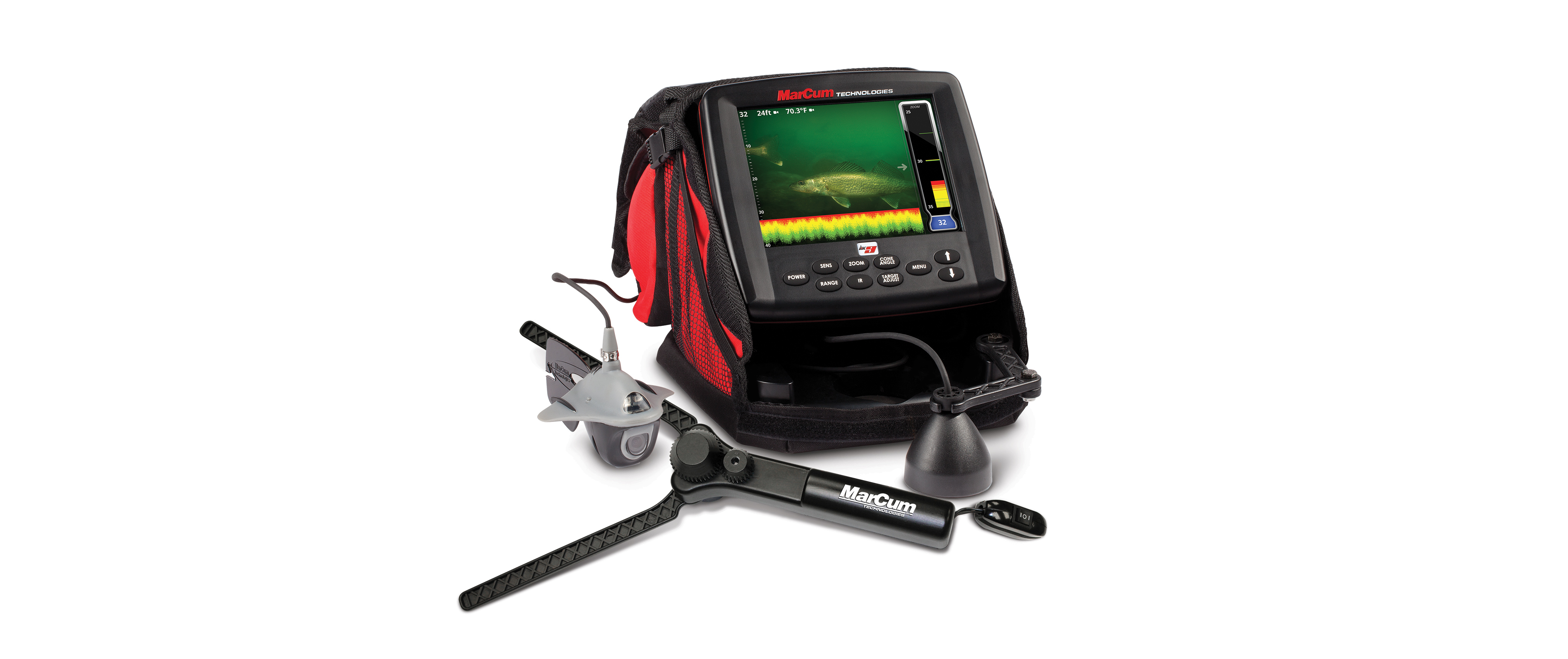 19-inch Hammer/Chisel
Designed for precise, close-in work, Rapala®'s easy-to-use, dual-headed 19-inch Hammer/Chisel will prove invaluable when you need to open a hole or pry up something stuck to the ice. It comes with a blade cover and rugged strap lanyard.
After you reach your honey hole safely, you can use the chisel to re-open holes as they ice over. It comes with a blade guard and a rugged strap lanyard.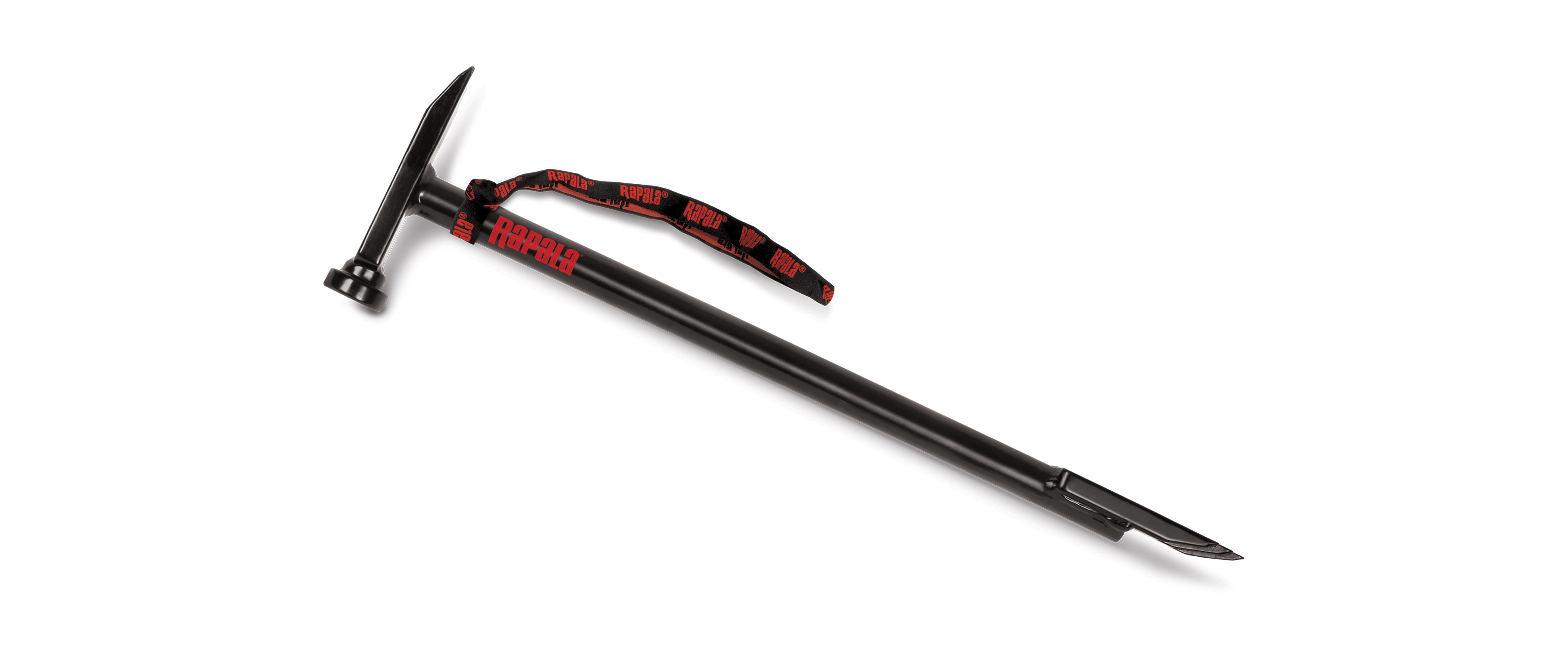 Retractable Mega Scoop
Designed to remove the maximum amount of slush from your holes with ease, Rapala's new Retractable Scoop features a handle that extends from 15 to 34 inches, eliminating the need to bend over. It doesn't take up a lot of space, so set it in a corner or shelf, and reach for it when you need it. It comes with an adjustable wrist lanyard.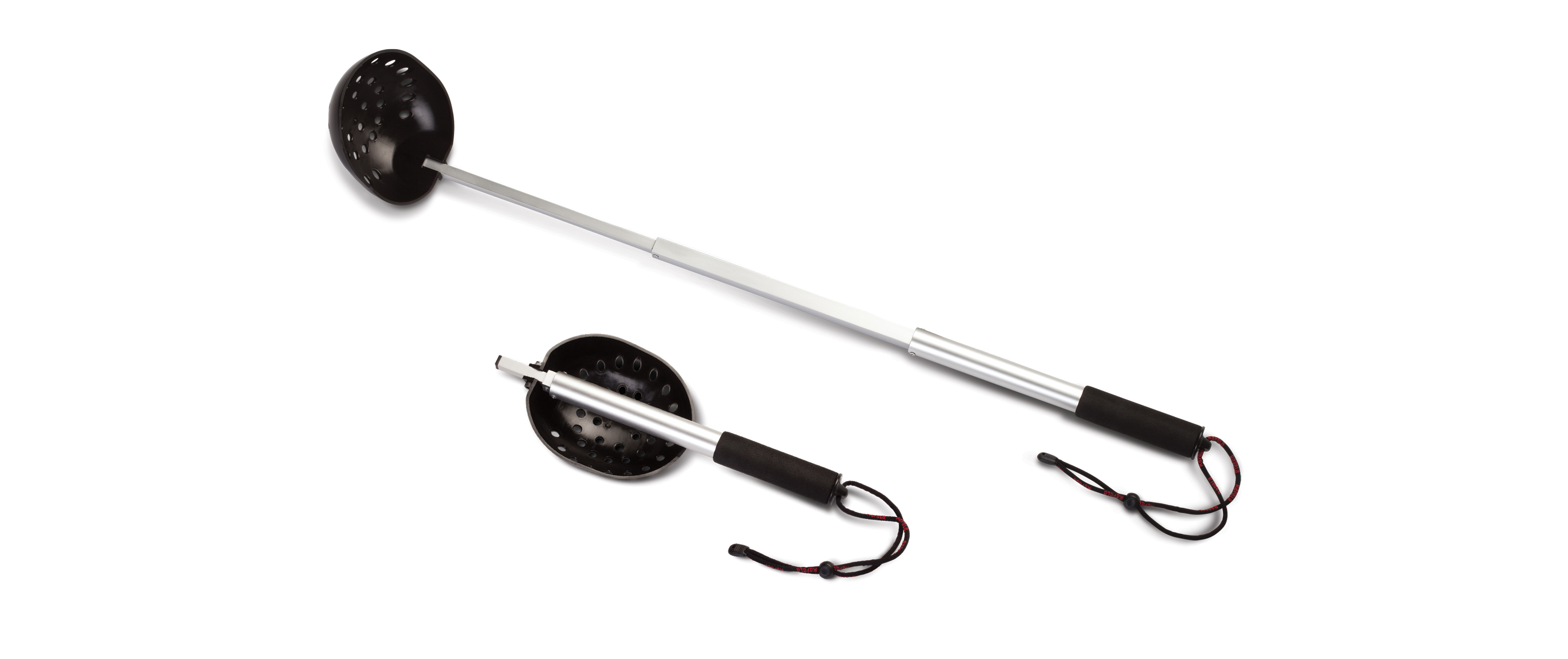 Magnetic Tool Holder
Mount Rapala Magnetic Tool Holders in key locations throughout your wheelhouse, then stock them with Rapala Stainless Steel Pliers, Rapala Super Line Scissors and 4-inch Rapala Hook Files. You'll be glad you did when the fish of a lifetime takes your bait.
Rapala Magnetic Tool Holders features a durable collar, magnetic backer and screws and high-strength bonding tape for easy installation. Tools must be purchased separately.